Construction Update 02/10/2018
All foundation footings were dug and poured this week, allowing masonry and underground plumbing and electrical to begin next week.
---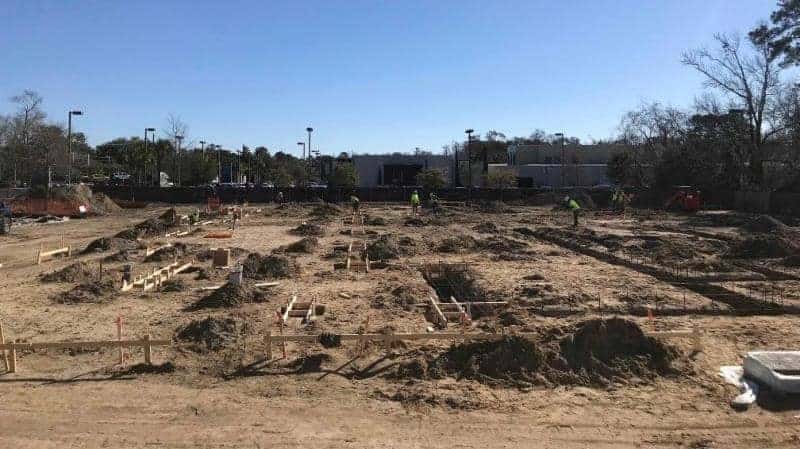 Strip and column footings were dug, formed, reinforced, and inspected readying them for concrete.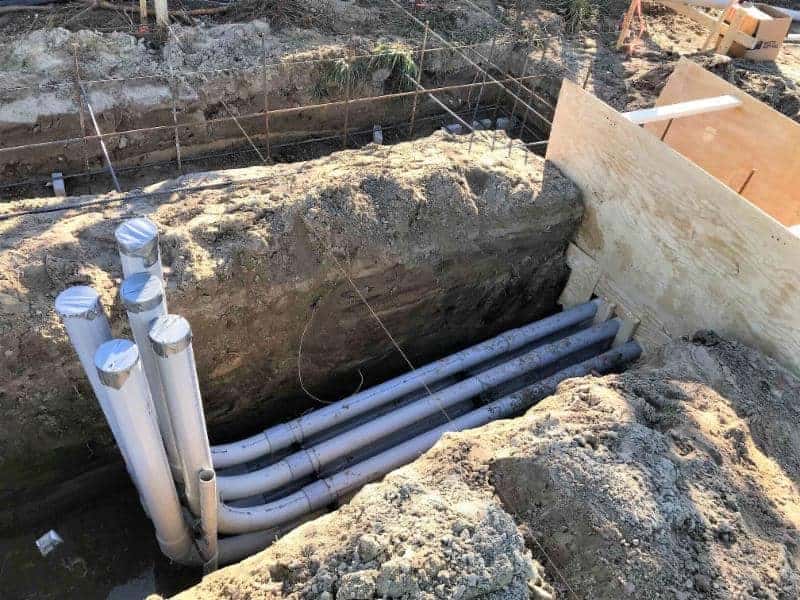 The main electrical service was roughed into the foundation prior to pouring concrete. These conduits will feed back to the new electrical transformer on the site.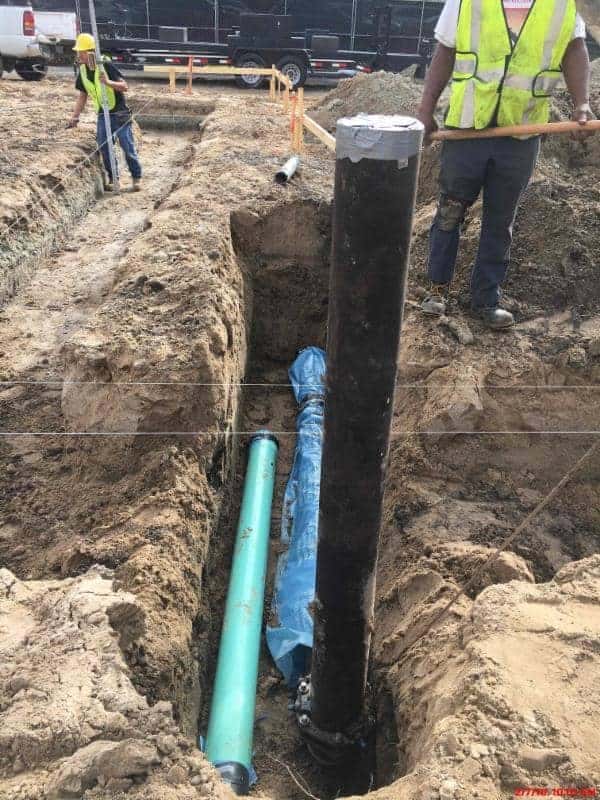 The fire water line was also installed into the fire pump room prior to pour foundations.
---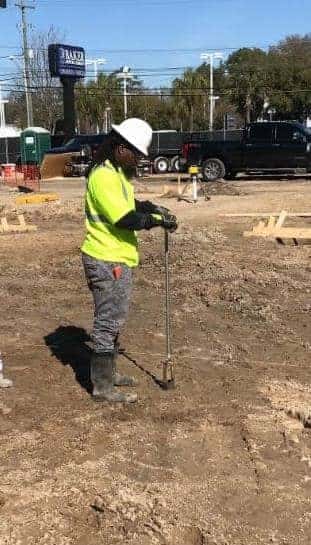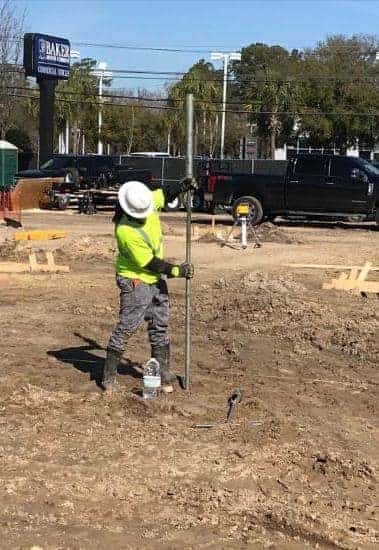 3rd party Dynamic Cone Penetration (DCP) inspections were performed on the soils to ensure proper bearing capacity and soil density.
---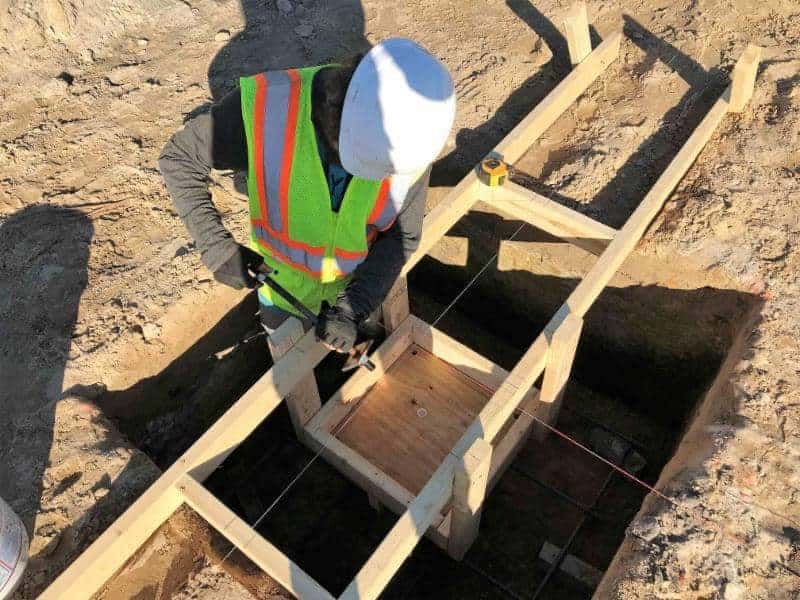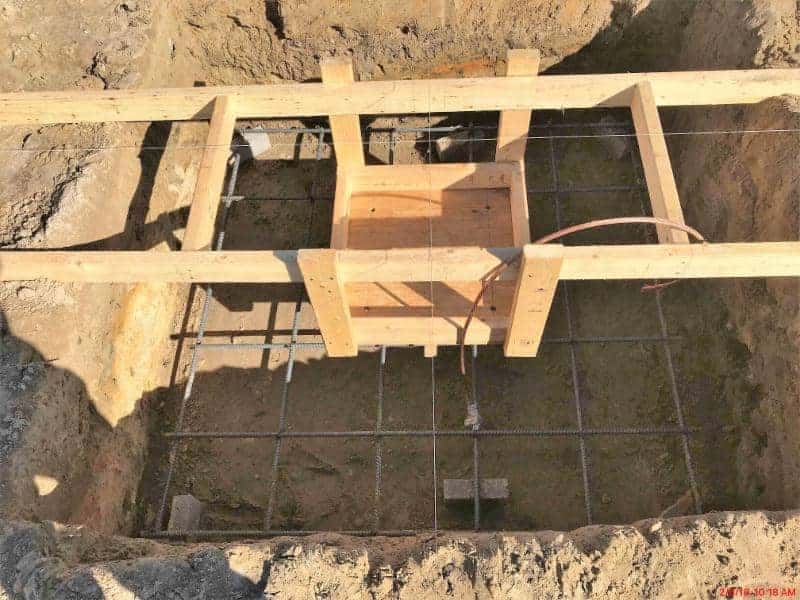 Anchor bolts are installed into the forms of the column footings and will connect to the structural steel columns. Electrical ground cables are bonded to the steel rebar underground and will eventually connect to the steel building structure.
---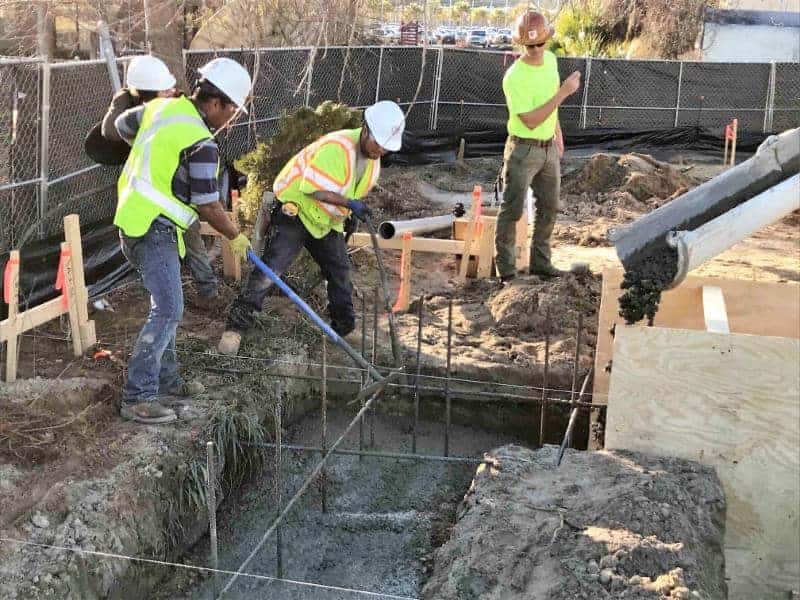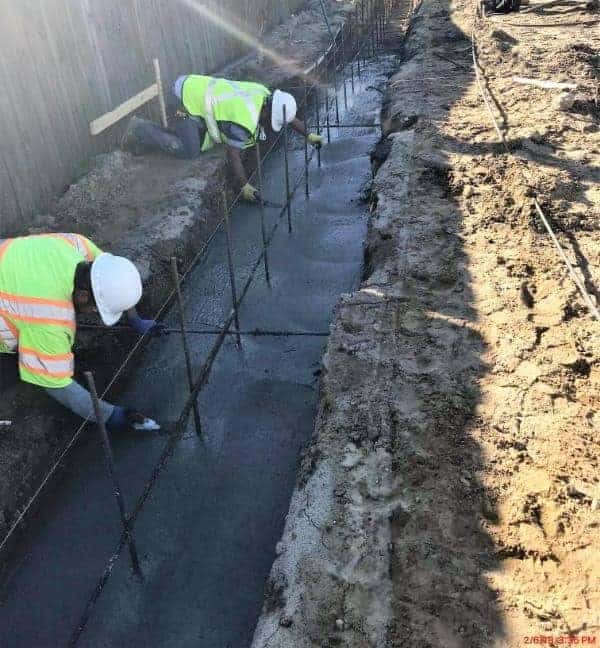 All footings were poured with concrete this week. Concrete trucks maneuvered through the tight site to precisely place the concrete in the footings. A vibratory wand was inserted into the concrete to ensure it had proper coverage and there were no air pockets. Then the concrete was troweled to a consistent level and finish.
---
Upcoming Week Look Ahead:
Underground plumbing and electrical rough-ins
Foundation masonry