Construction Update 02/24/2018
Heavy concentration on plumbing and electrical rough-ins under the slab this week allowing next week's focus to be on preparing the slab for the concrete pour.
---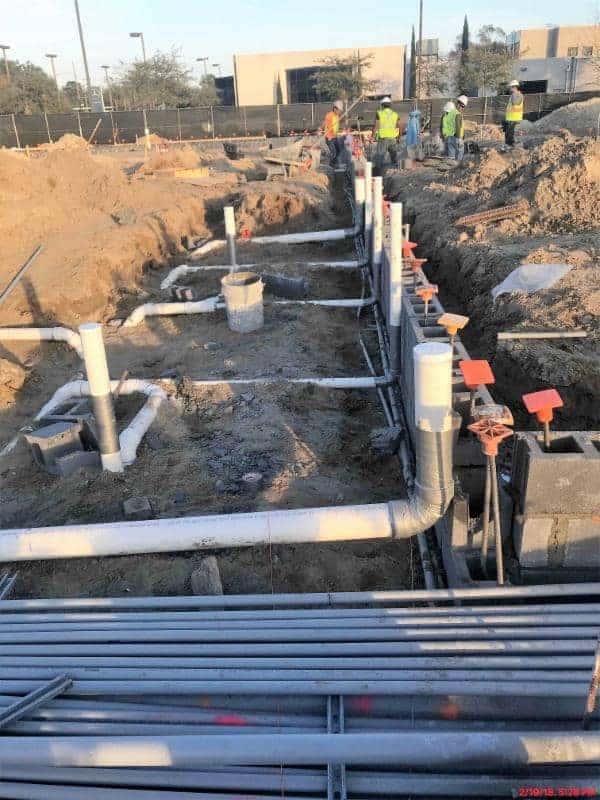 Plumbing rough-ins under the slab were completed this week for all of the bathrooms, floor drains, and miscellaneous plumbing on the first floor. With inspections passed, we are now able to cover these areas up with compacted fill moving us one step closer to pouring the building slab.
---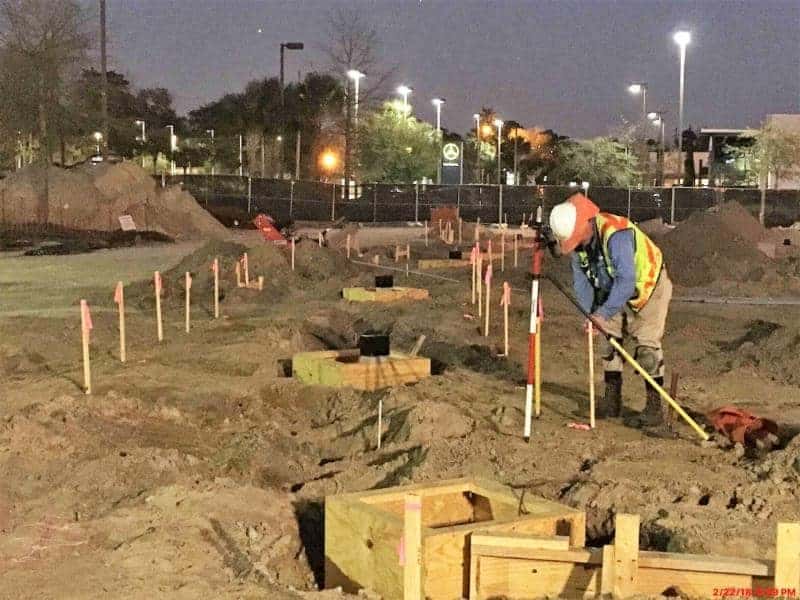 Surveyors laid out precise points for the front radius glass wall in the showroom.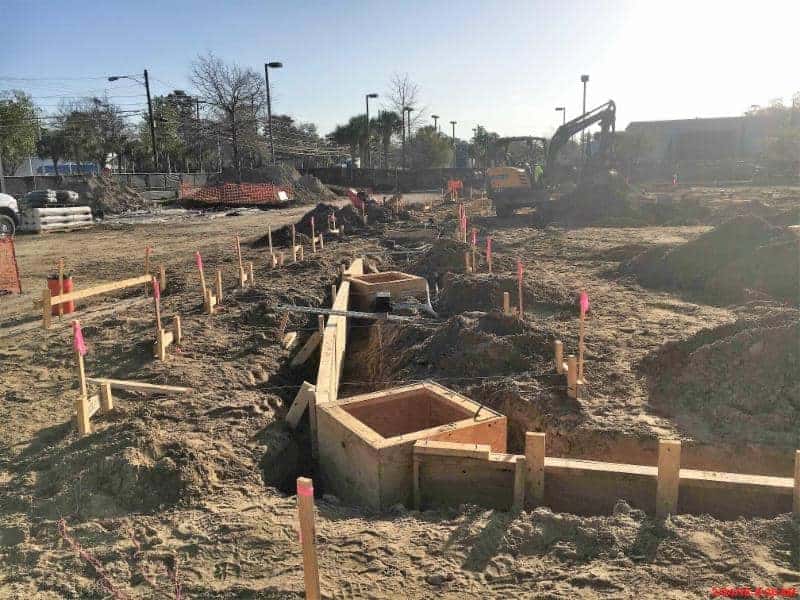 The foundation was then formed following these points to ensure the front glass fits spot on!
---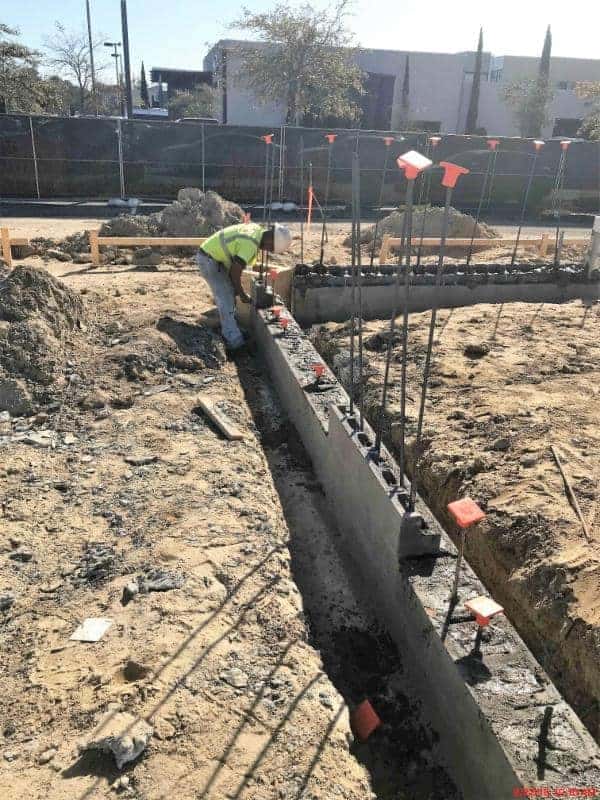 Once the foundation block was laid in place, the block cells were filled solid with grout increasing it's structural integrity.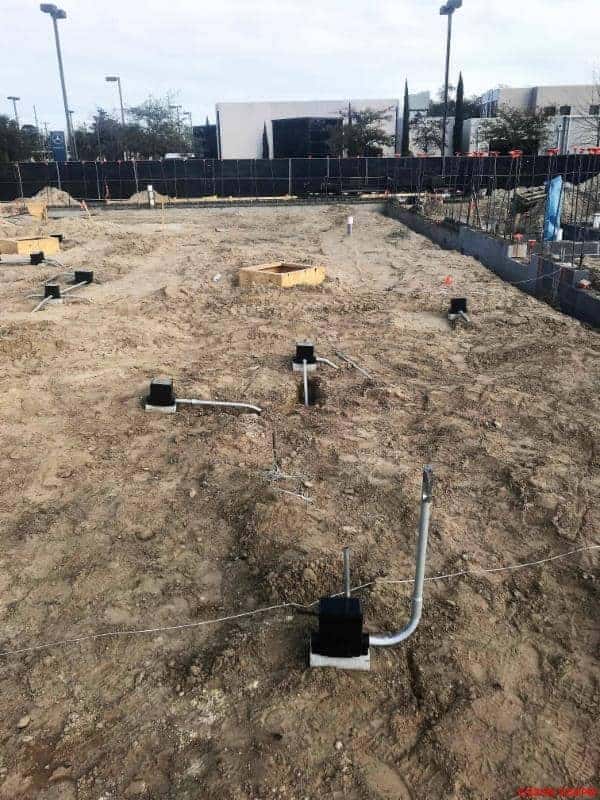 What appears to be random boxes sprinkled throughout the slab, is actually a lot of electrical floor boxes, each placed at an exact location corresponding with the final furniture and equipment layouts.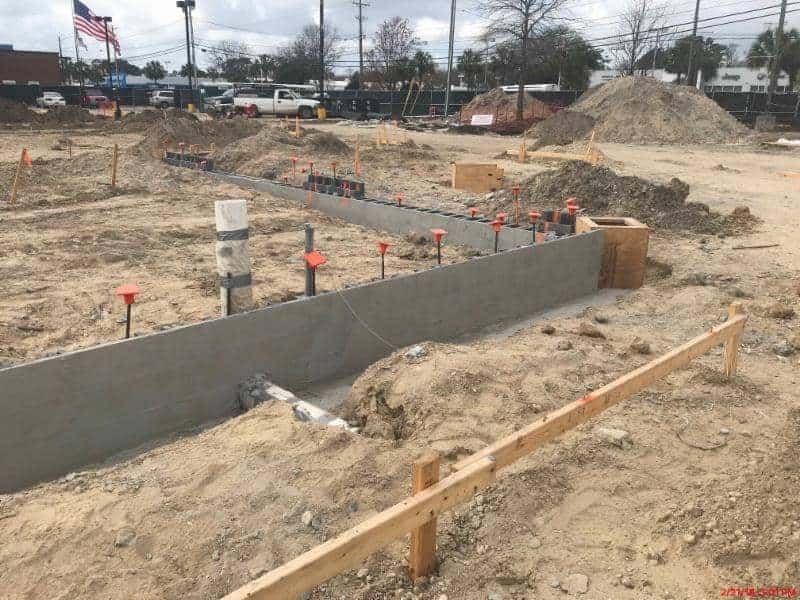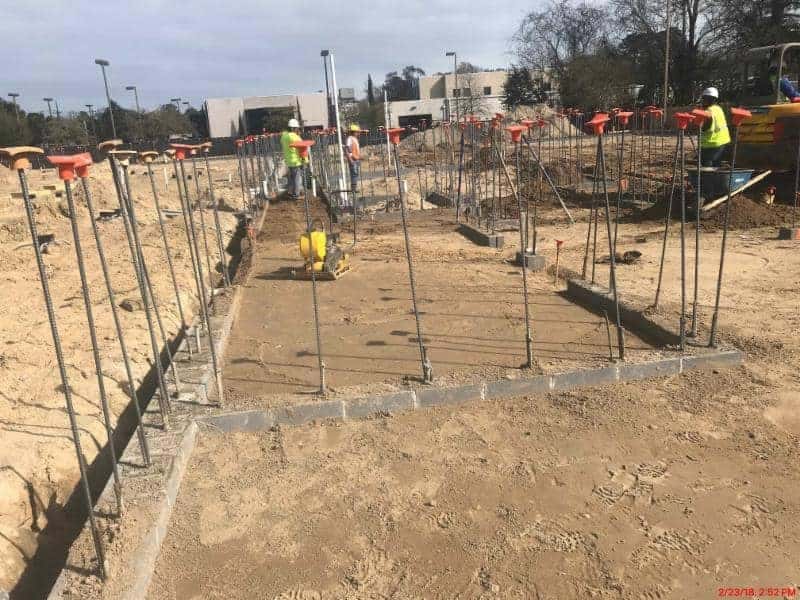 A waterproof coating was applied to the exterior of the masonry foundation walls that will be underground. As electrical and plumbing rough-ins completed, fill dirt was brought in and compacted using a vibratory tamper. This gets the slab ready for final preparations for pouring concrete.
---
Upcoming Week Look Ahead:
Finish underground electrical rough-ins and inspections
Slab backfill and fine grading
Slab form-work and preparation for concrete pour