Construction Update 03/03/2018
This week, electrical and plumbing rough-ins were completed, the soils were backfilled and compacted, termite treatment was applied, and the slab was prepped for the upcoming concrete pour on Tuesday of next week.
---
See a time-lapse video showing progress from the start of construction through this week.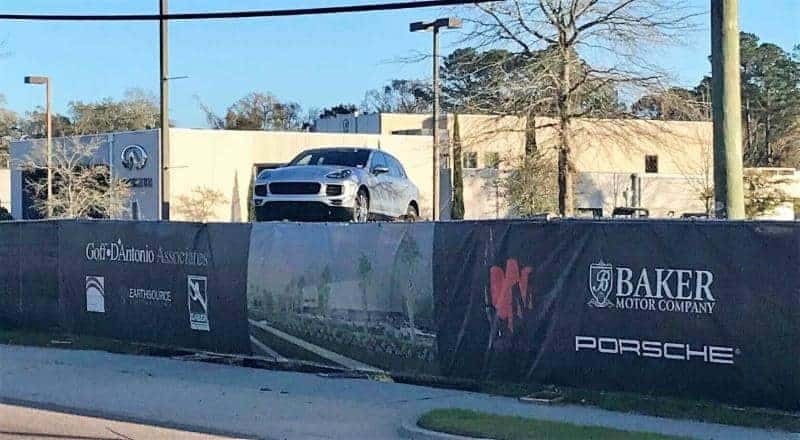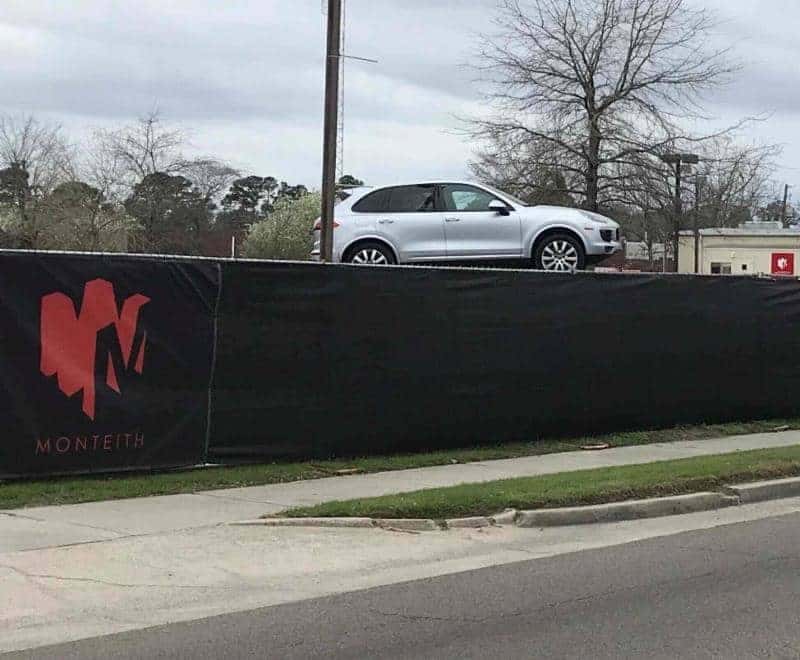 It is never too early to start advertising and creating the buzz around the new dealership! A new Porsche is prominently perched above the construction fencing for everyone passing on Savannah Hwy to admire.
---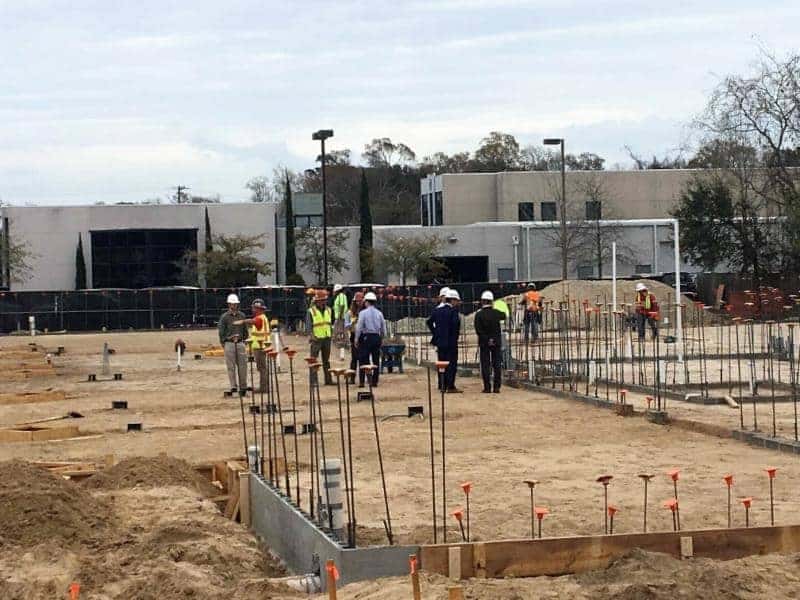 Owners and architects toured the site this week to check on progress. (don't worry, no suits were harmed in the making of this photo).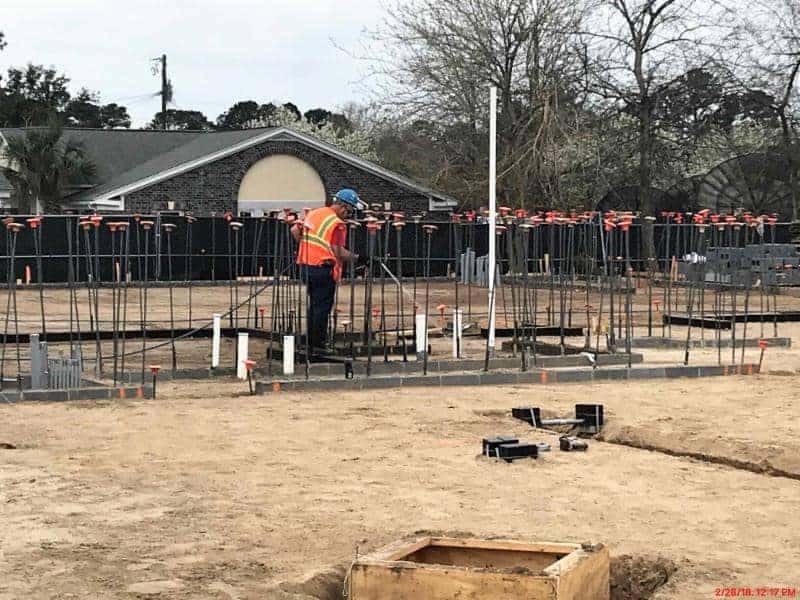 Once underground rough-ins were completed, the dirt was compacted and then termite treatment was applied to the soils.
---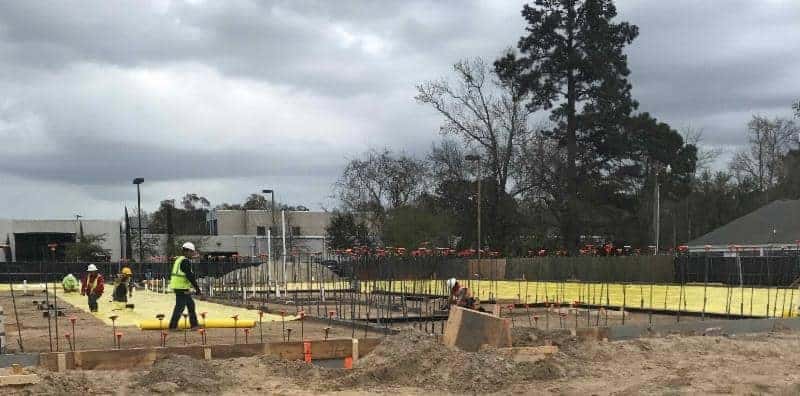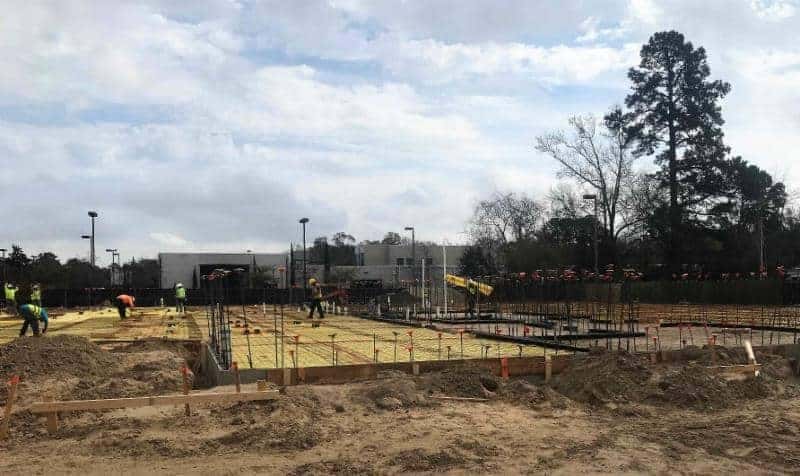 Vapor barriers were installed to reduce moisture transfer between the soils and the concrete slab. All of the joints and the protrusions were sealed to form a continuous barrier. Finally, the welded wire mesh was placed over the vapor barrier which helps unify the concrete and minimize future cracking in the slab.
---
Upcoming Week Look Ahead:
Final slab inspection
Slab concrete pour
Masonry block walls begin