Construction Update 03/10/2018
This week reached a major milestone of the foundation being poured and work shifting to the vertical structure of the building.
---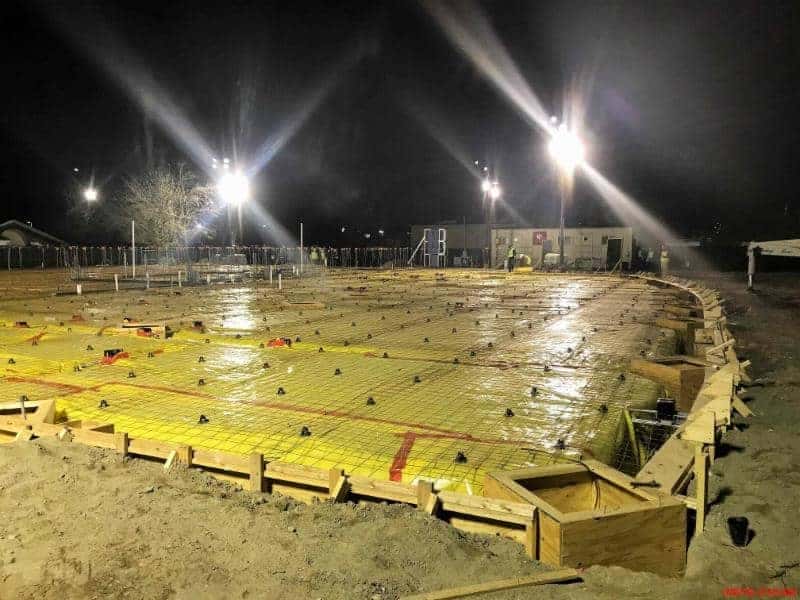 Friday Night Lights? More like Tuesday morning at 2am starting a concrete pour with tower lights setup around the building to light the way. A night time pour allows the concrete trucks to easily travel between the concrete plant and the jobsite without delays or getting stuck in good ole Charleston traffic.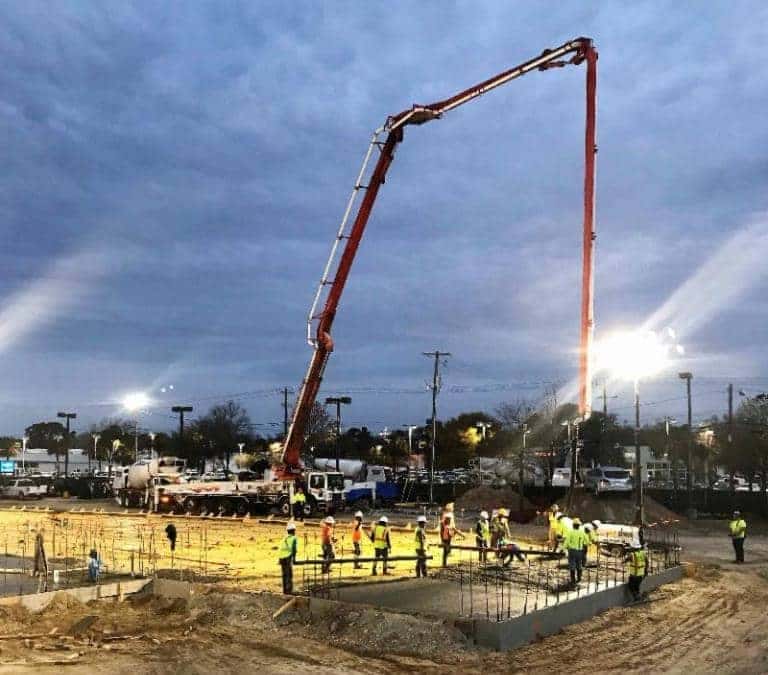 3am Update…A pump truck with a remote controlled boom was used to assist in the concrete pour, while the finishers worked to evenly spread and level the concrete.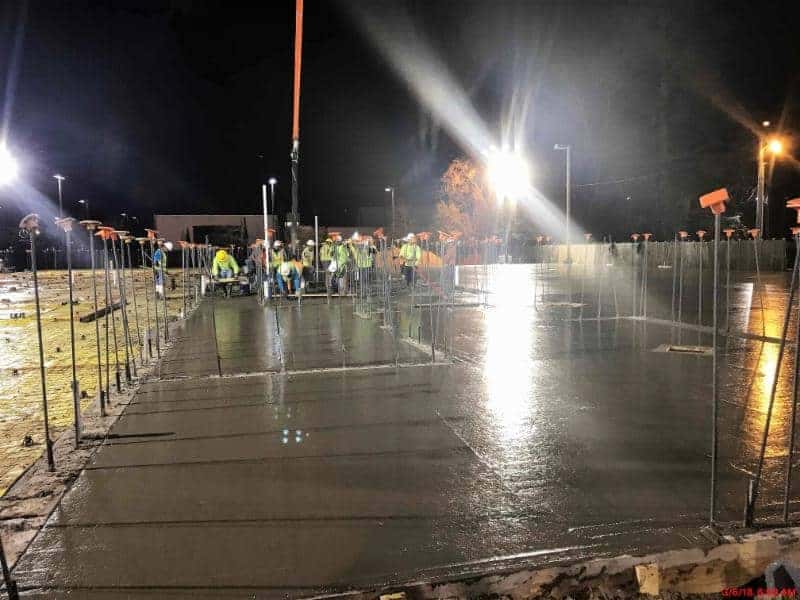 ---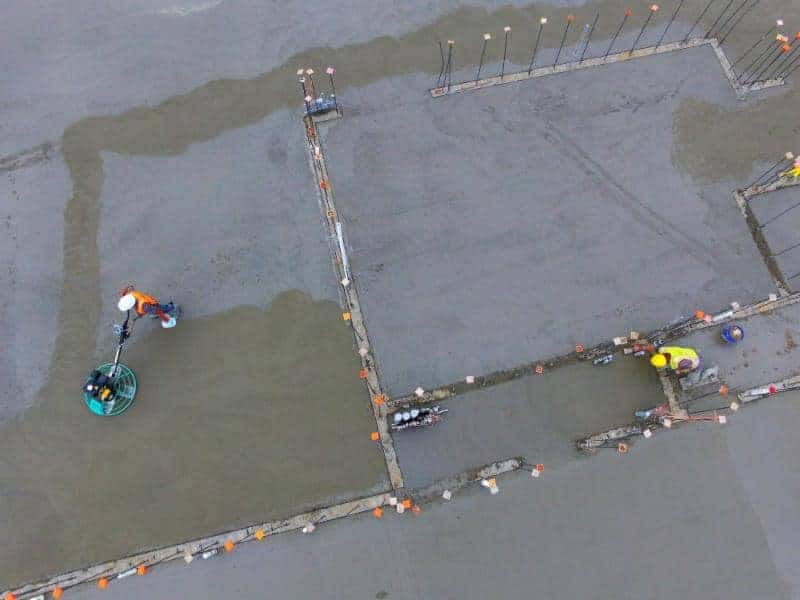 As the concrete started to cure, powered trowels were used to provide the final finish to the concrete slab, while hand trowels were used around the walls and in hard to reach places.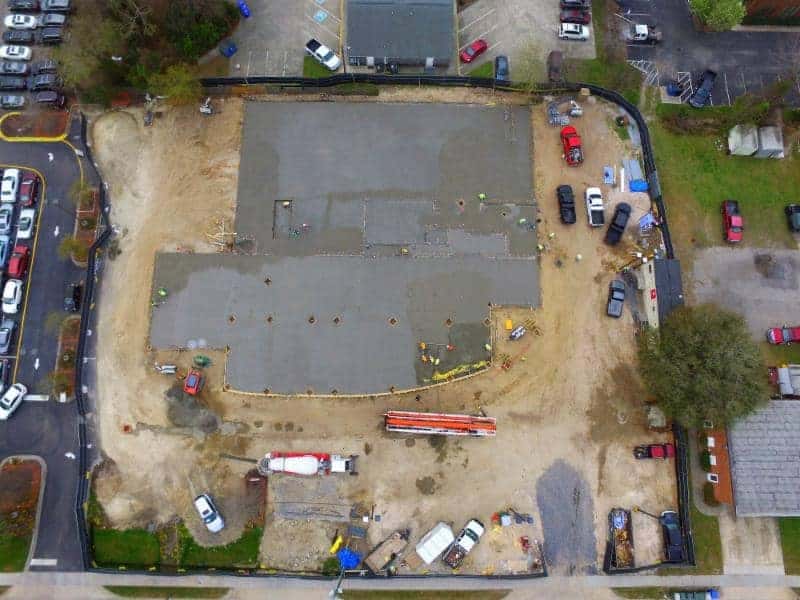 By 9:30am, over 30 concrete trucks and 300 yards of concrete had been poured and the slab was nearly complete.
---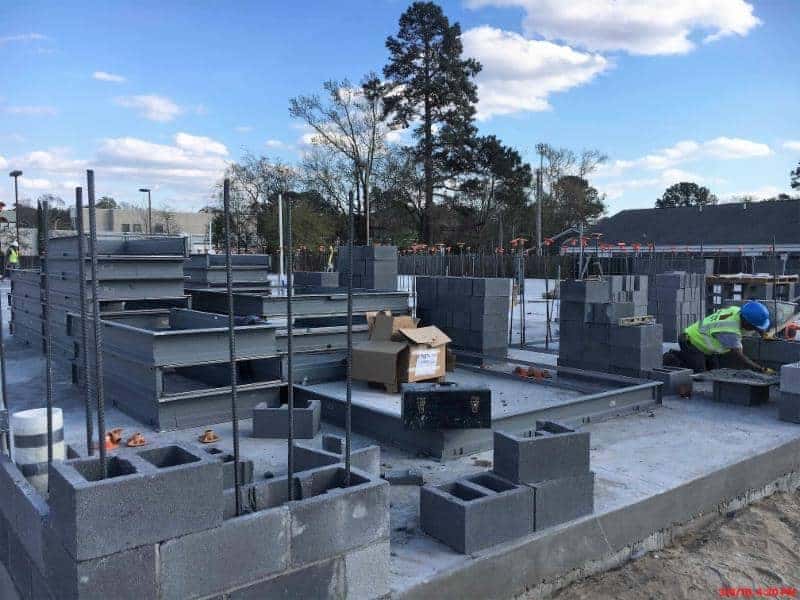 No time was wasted in going vertical with the building walls after the slab was poured.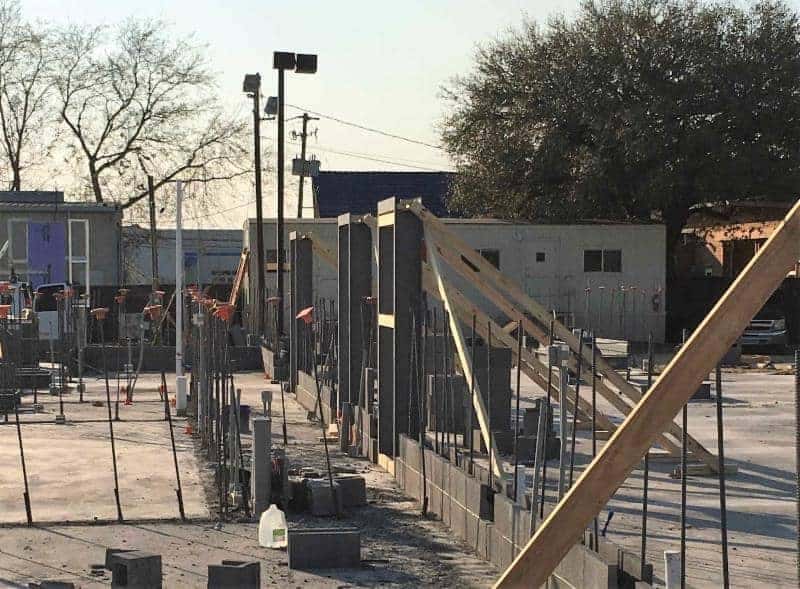 Door frames were delivered and installed, and masonry block walls began being laid.
---
Upcoming Week Look Ahead:
Masonry block walls
In-wall plumbing and electrical rough-ins