Construction Update 03/17/2018
Block walls continued to be installed this week along with in-wall rough-ins. Once masonry gets up to structural bearing height, steel erection will begin in a few weeks.
---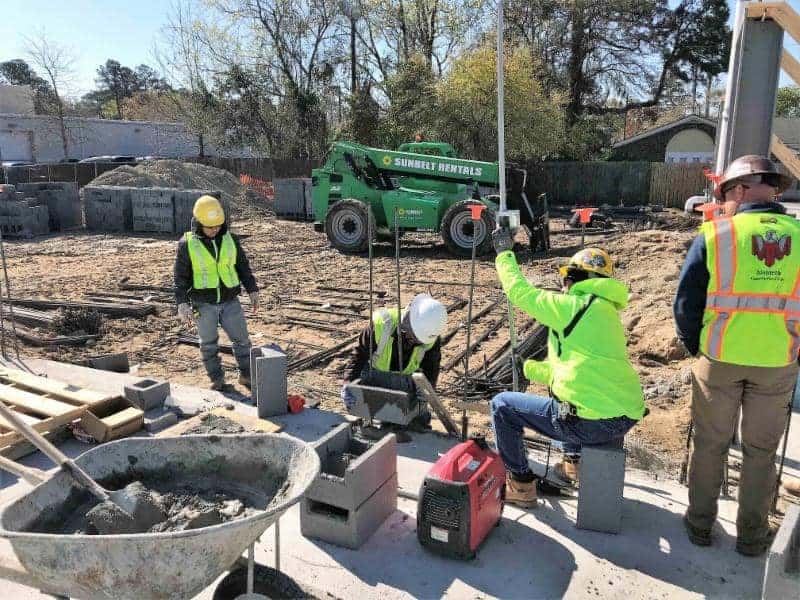 Masons set block walls while working in conjunction with the electricians and plumbers who installed in-wall rough-ins…and Phillip kept a close watch on everyone while they worked!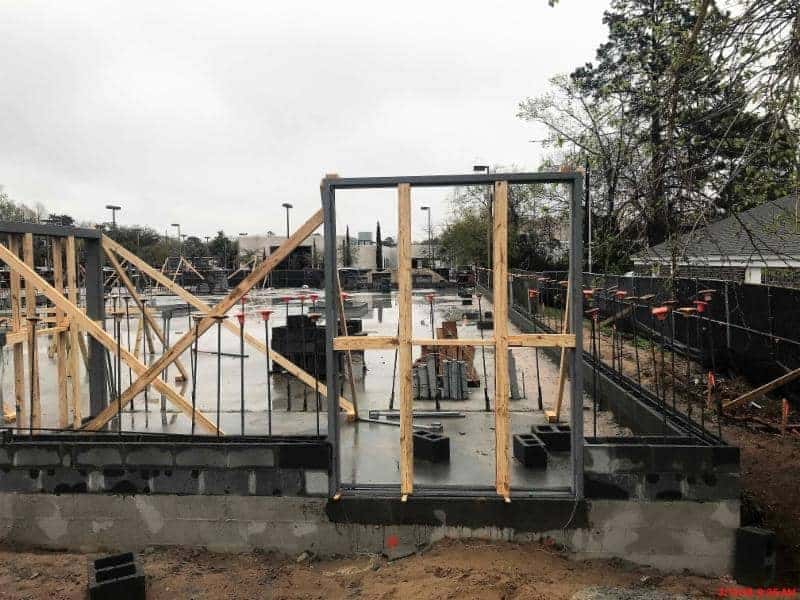 Metal door frames become an integral part of the block walls, so it is important to ensure they remain level, plumb, and square during the masonry work.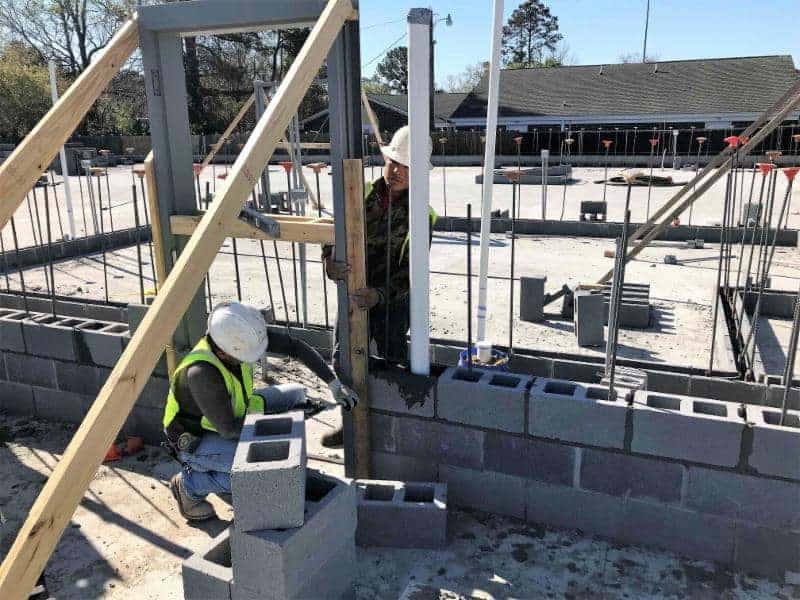 ---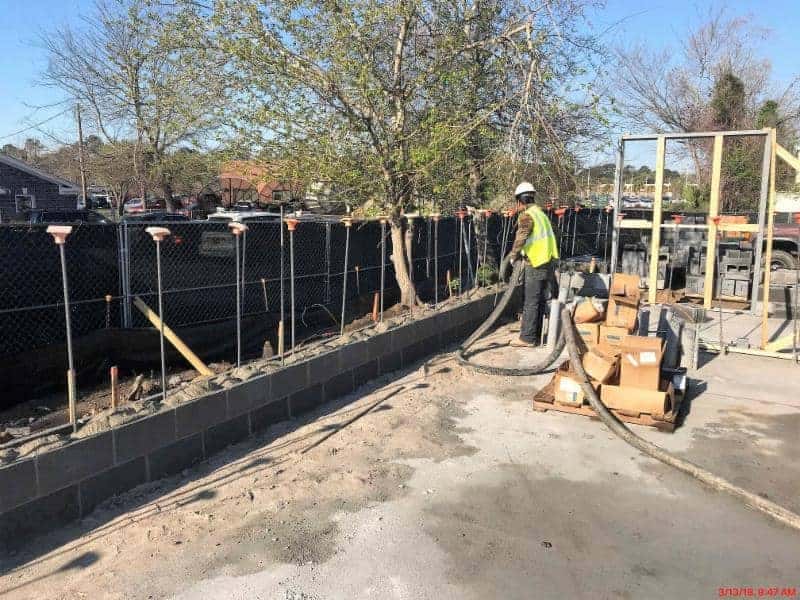 As the block walls come up, the bond beams are poured solid with grout to increase structural integrity.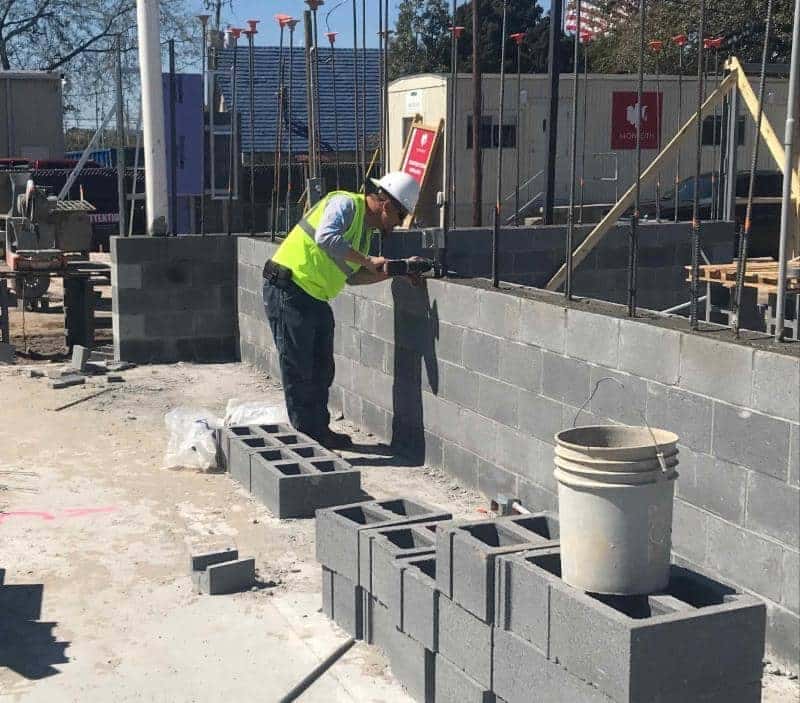 Electrical boxes continue to be installed in the block walls.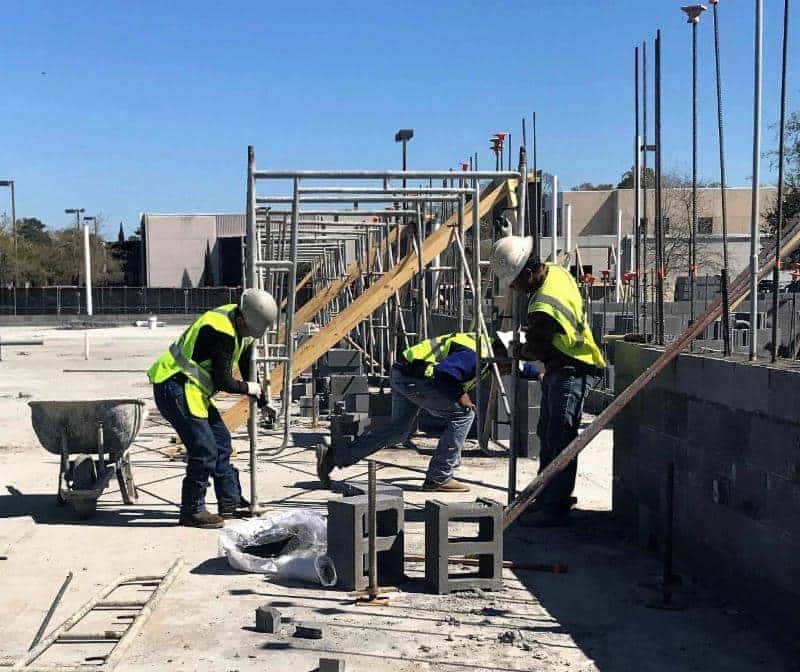 As the walls continue to get higher in elevation, scaffolding is erected to provide a safe elevated working platform.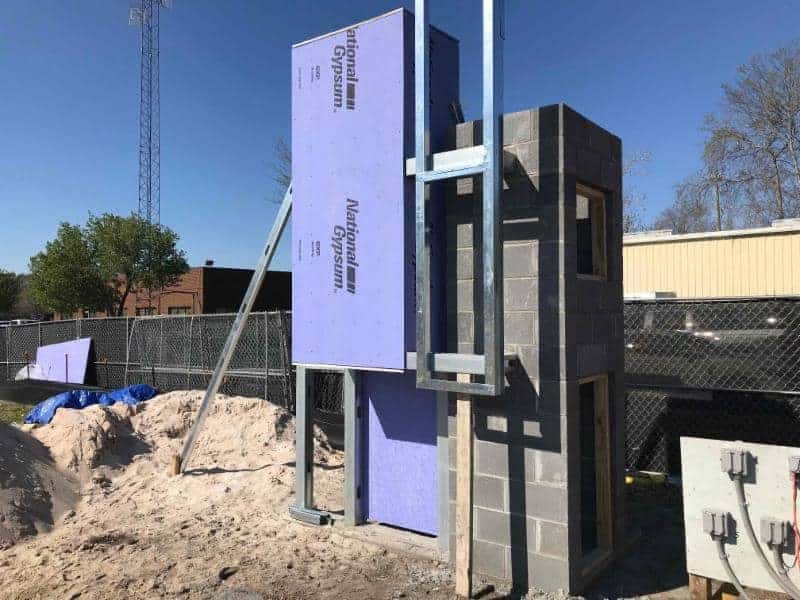 A mockup of a section of the building is being constructed to allow the city, design team, and construction team a chance to view a representation of what the final building will look like. Framing, sheathing, and block have been installed so far, with glass and metal panels going in next week.
---
Upcoming Week Look Ahead:
Masonry block walls
In-wall plumbing and electrical rough-ins
Mockup installation