Construction Update 03/31/2018
Block walls continued to be installed, embed plates were set, and structural steel began arriving, readying the site for steel erection this upcoming week.
---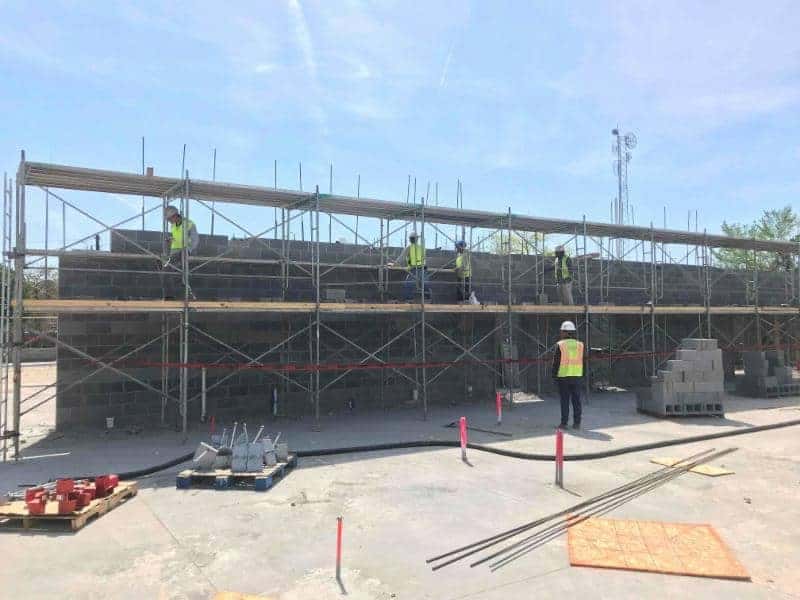 Masonry walls continued gaining in height in the phase 1 areas. Embed plates were set in place allowing structural steel erection to begin today.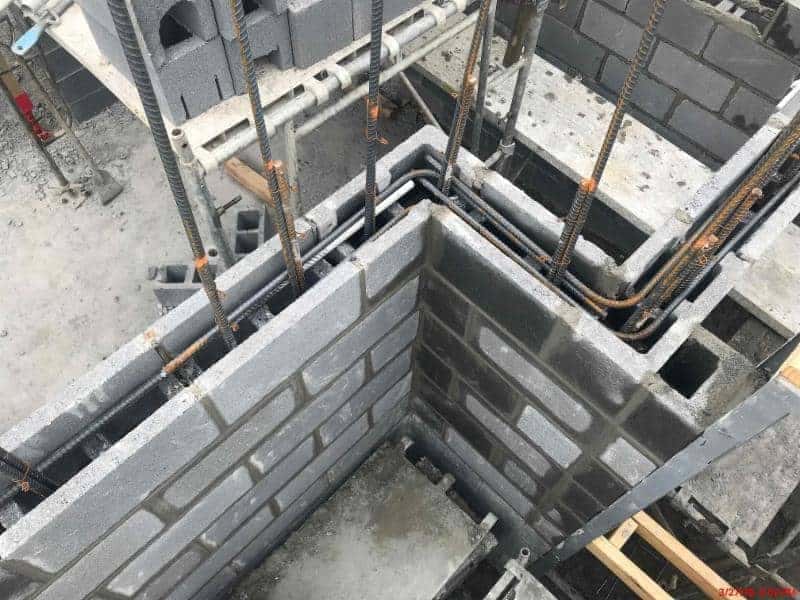 Rebar continued to be installed to tie the block together both vertically and horizontally. Electrical conduit and plumbing pipes continued to be installed in conjunction with the walls.
---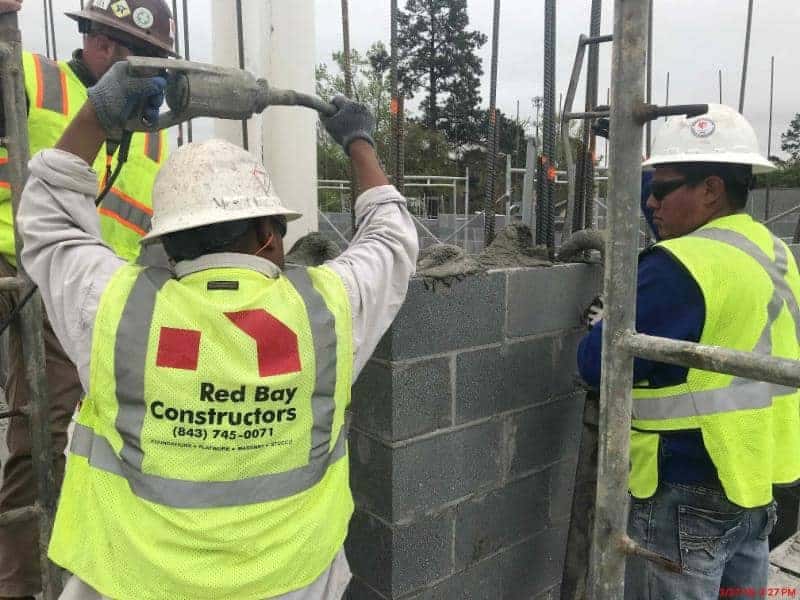 Grout fill was pumped into the bond beams in the block and a vibratory wand was used to eliminate any potential air pockets.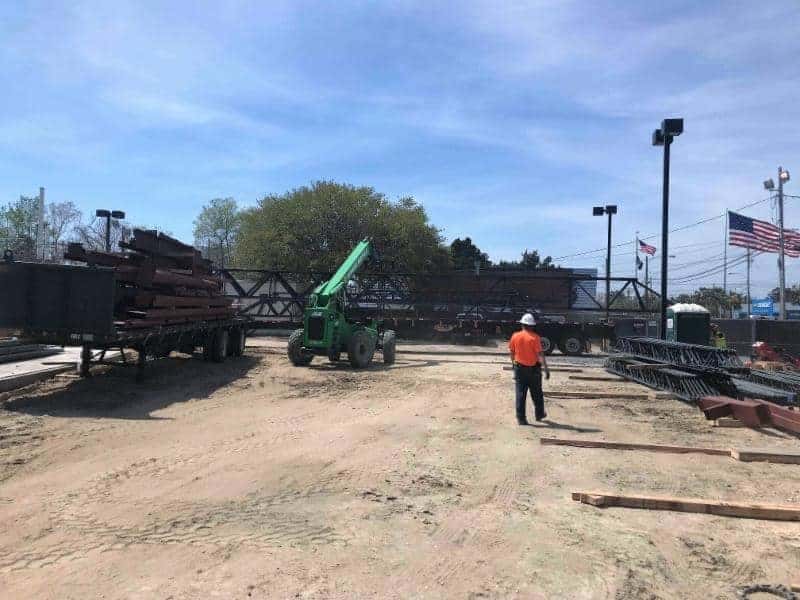 Numerous truckloads of structural steel members began arriving on site. The steel erectors will begin onsite today.
In preparation for moving into Phase 2 and 3 of block installation, scaffolding was setup to have the work platforms ready to begin without any wasted time. This upcoming week, the steel erectors will take over Phase 1 area, and the masons will shift to Phase 2 and 3.
---
Upcoming Week Look Ahead:
Masonry block walls
In-wall plumbing and electrical rough-ins
Structural steel erection