Construction Update 04/07/2018
Structural steel erection began this week while the mason's continued to make progress on the block walls.
---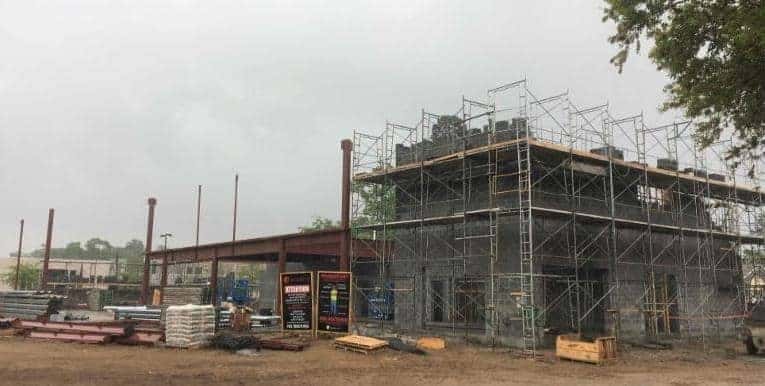 Overview of the current progress of the structure shows masonry continuing to increase in height with structural steel making good progress as well.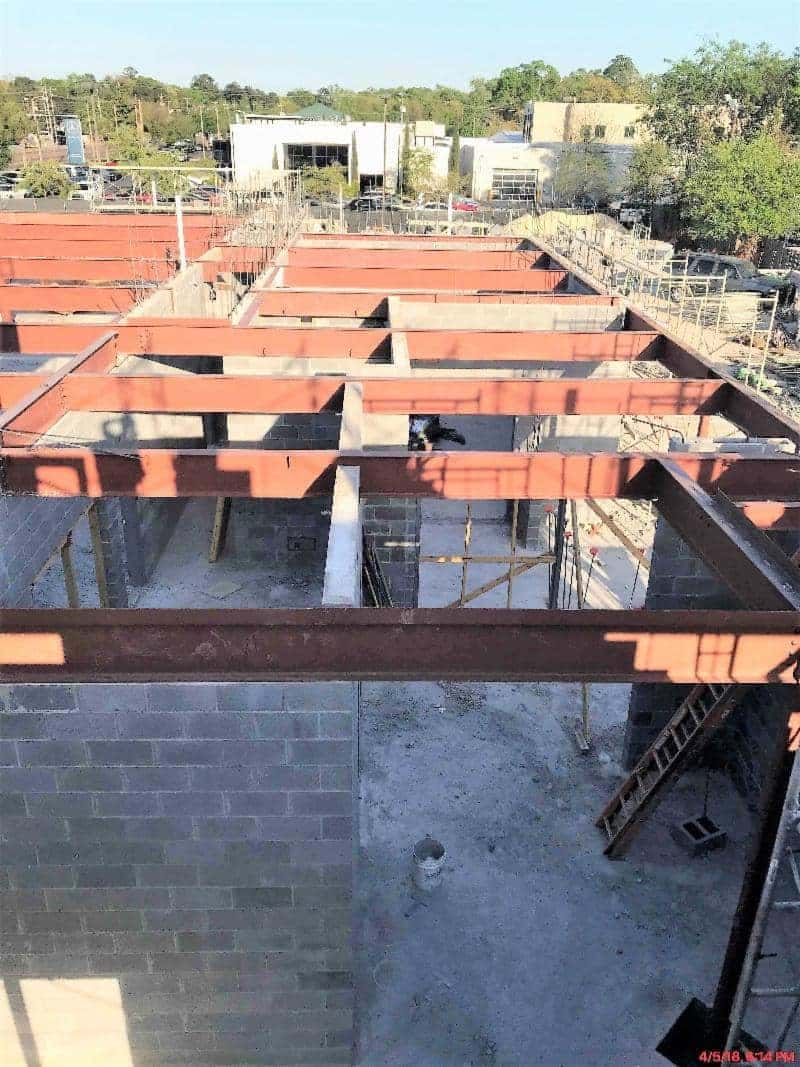 Steel beams have been set in the load bearing masonry beam pockets.
---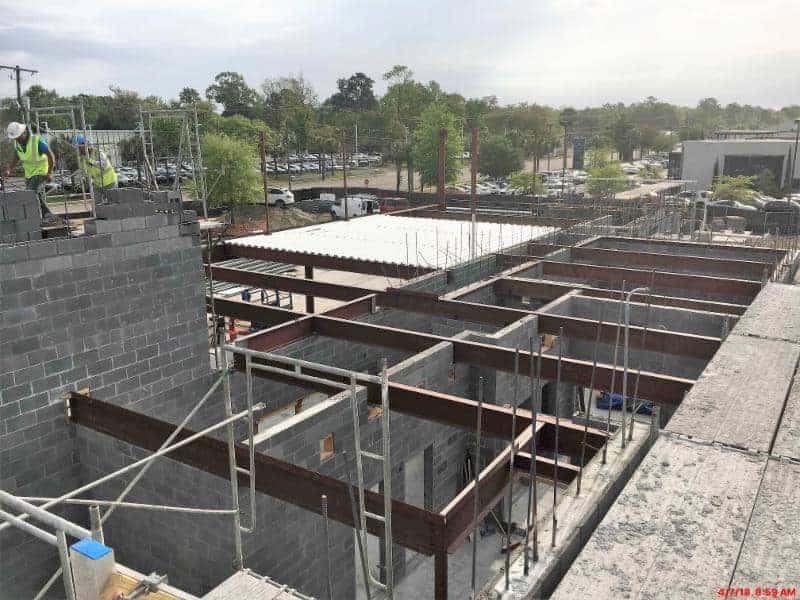 Steel decking installation began and will continue to installed allowing the second floor concrete deck to be poured.
Masons continued setting blocks working to stay ahead of the structural steel installation progress.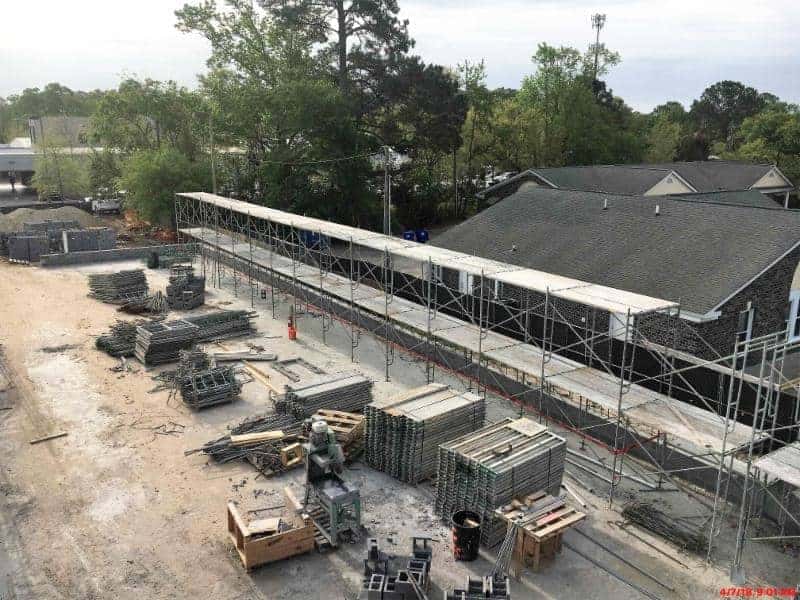 Scaffolding is staged and ready for the masons to avoid any delays when moving from area to area.
---
Upcoming Week Look Ahead:
Masonry block walls
In-wall plumbing and electrical rough-ins
Structural steel erection