Construction Update 04/14/2018
Steel and masonry raced to see who will cross the finish line first! Representatives from Porsche Cars North America visited the site to check on progress.
---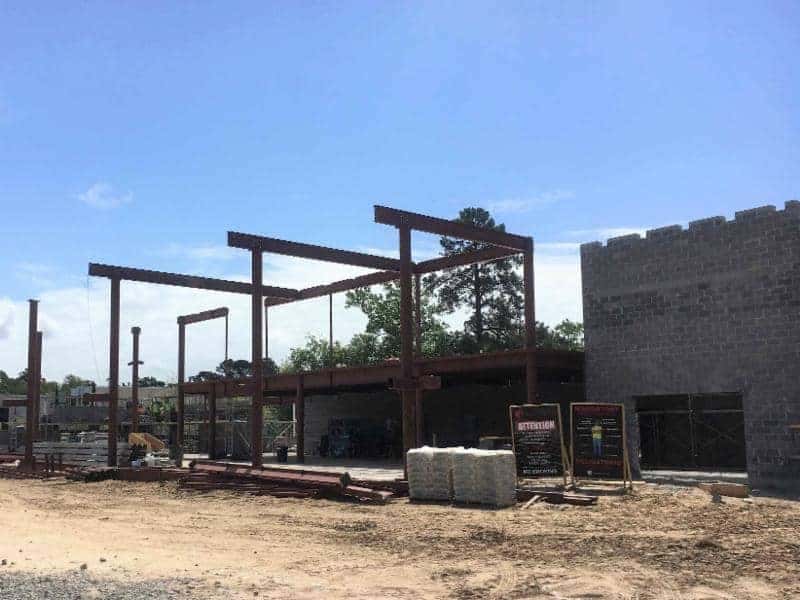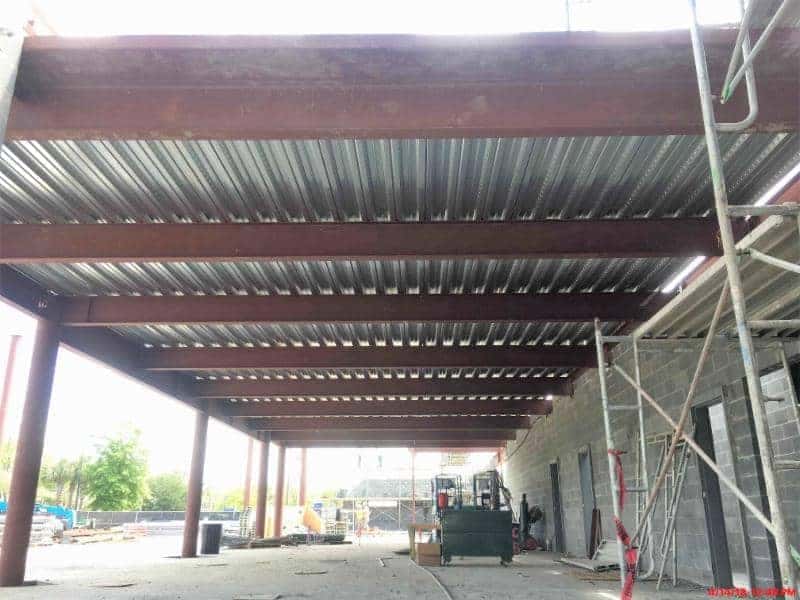 The structural steel for the second floor has been erected and steel decking has been installed.
---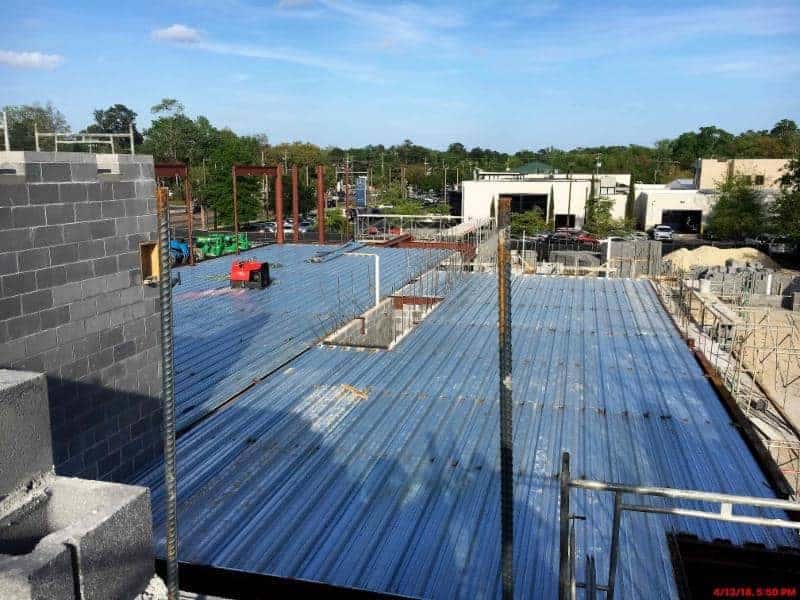 Steel decking has been welded to the beams and nelson studs will be installed for added structural integrity. Decks will then be prepped and poured with concrete.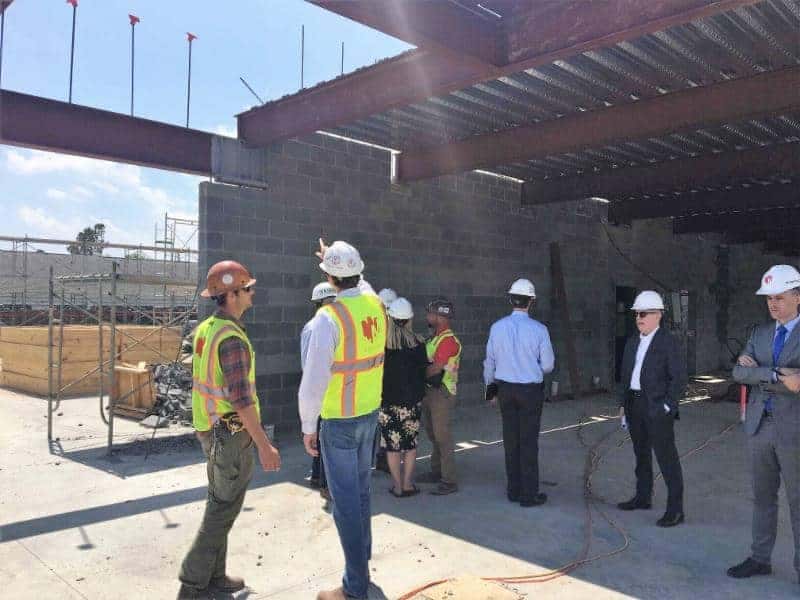 Representatives from Baker Motor Company, Porsche North America, Goff D'Antonio Architects, and Monteith Construction toured the site to review progress.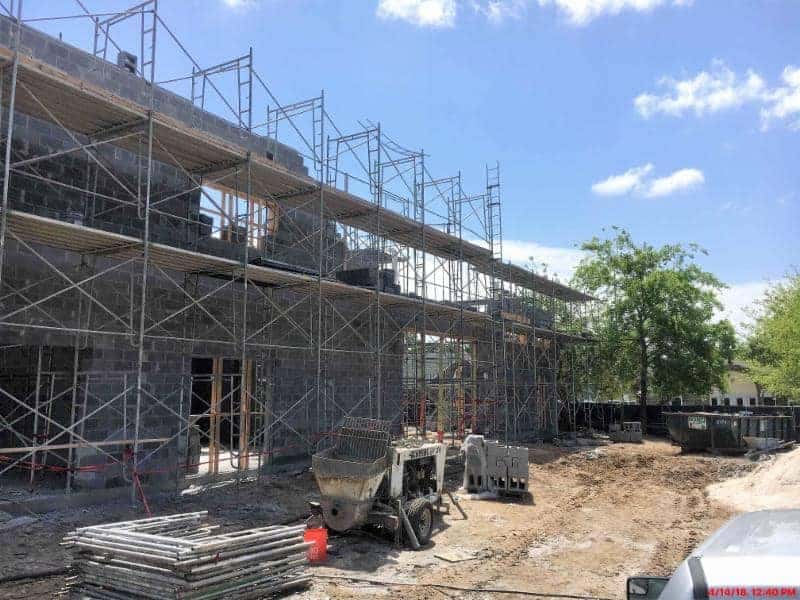 Block continues to be installed reaching final heights around 25 feet in some areas.
---
Upcoming Week Look Ahead:
Masonry block walls
Structural steel erection