Construction Update 04/28/2018
Rain made for a slow start to the week but the steel and block structure along with the mechanical and electrical rough-ins pushed on.
---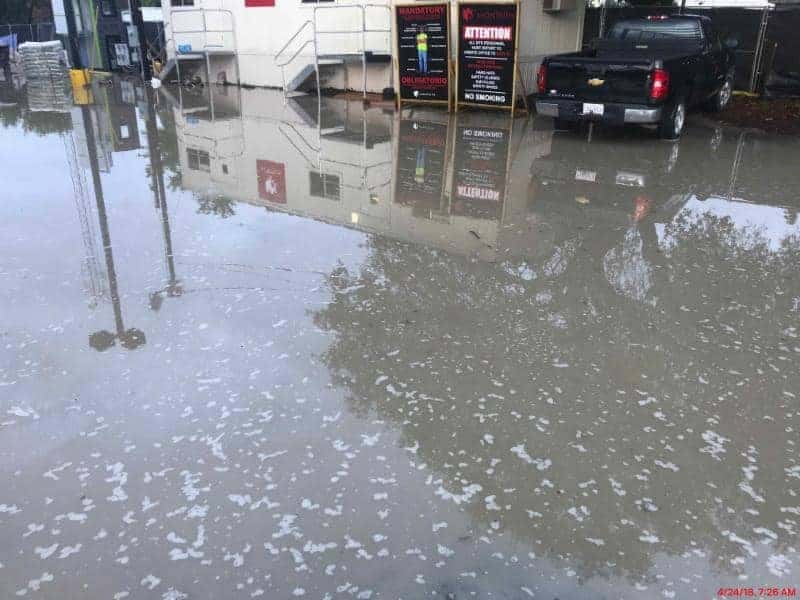 April showers graced us with their presence again the first part of the week, flooding the site with several inches of standing water.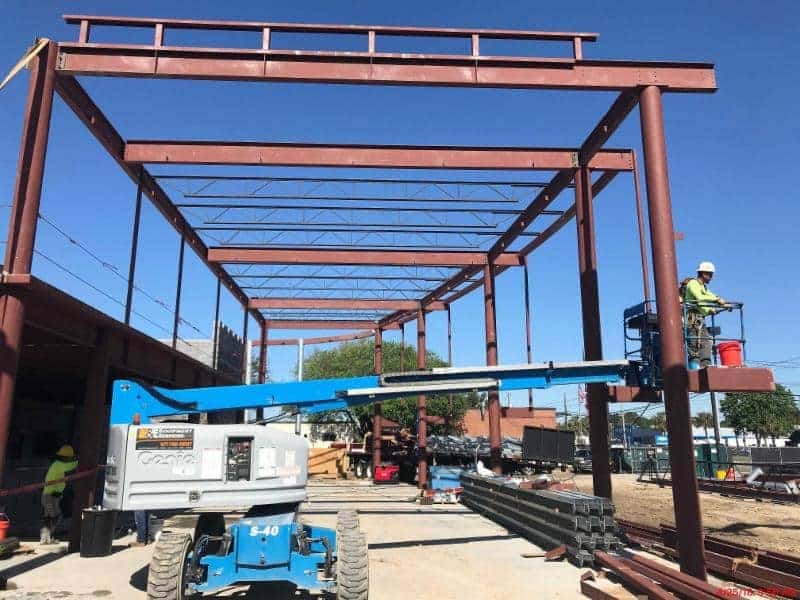 But the sun came out and allowed the building to continue on! The steel structure for the main showroom area was erected and the roof joist were installed.
---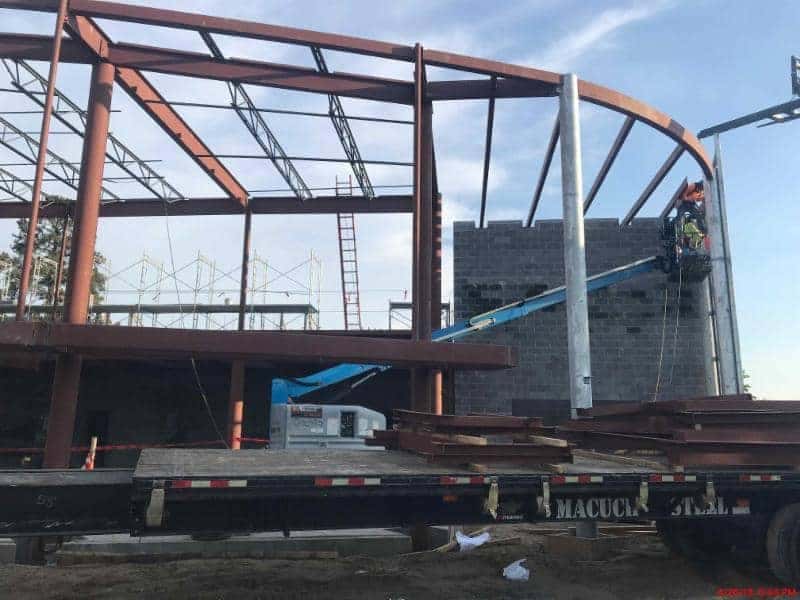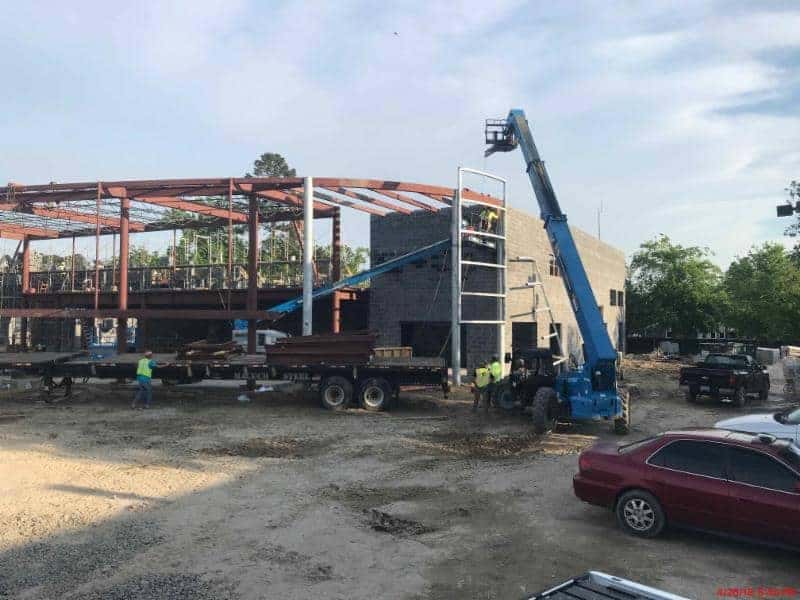 The galvanized steel frames that will support the signature Porsche perforated metal panels began installation this week.
---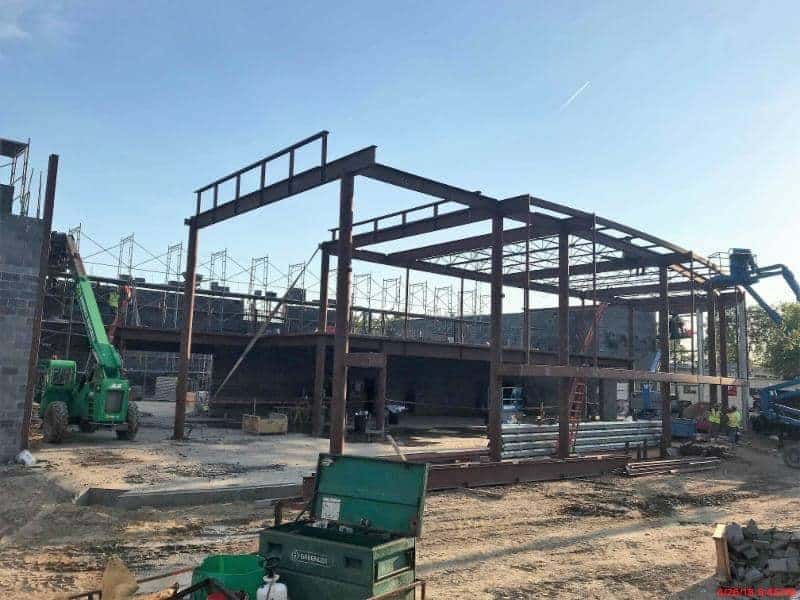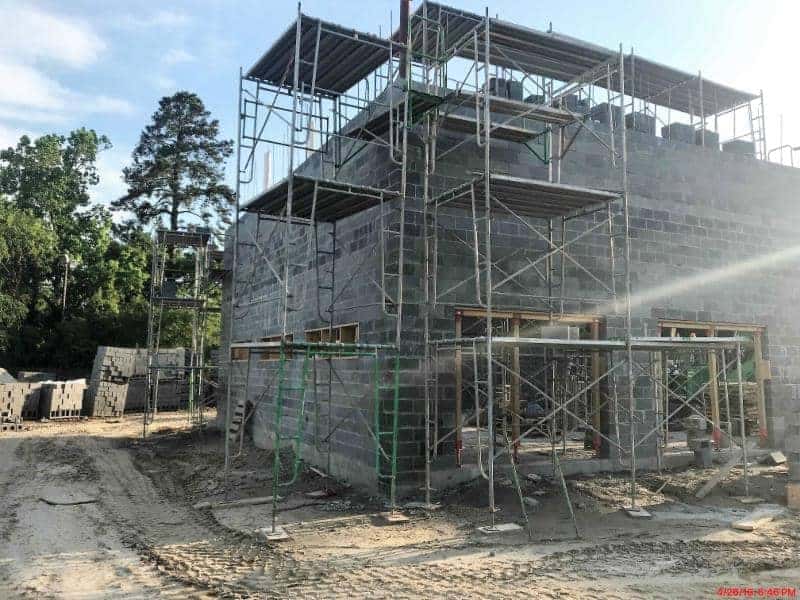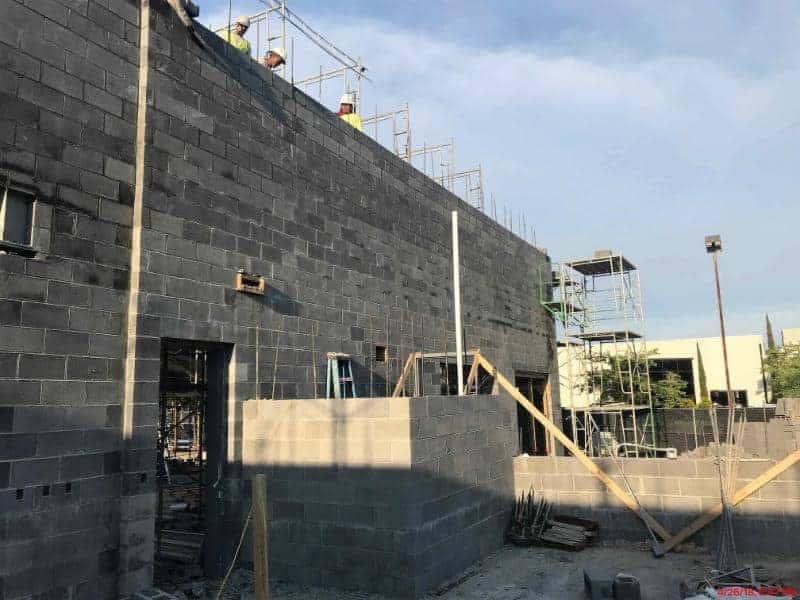 The curved steel beams that will provide the front rounded shape of the building continued being installed.
Masonry block continues to push along with the service drive area nearing final height and block work in progress on the second-floor slab.
---
Upcoming Week Look Ahead:
Masonry block walls
Structural steel erection
Mechanical, electrical, and plumbing rough-ins