Construction Update 05/05/2018
The steel and block structure continue to push along, HVAC ductwork installation is progressing, and roofing should begin in a few weeks.
---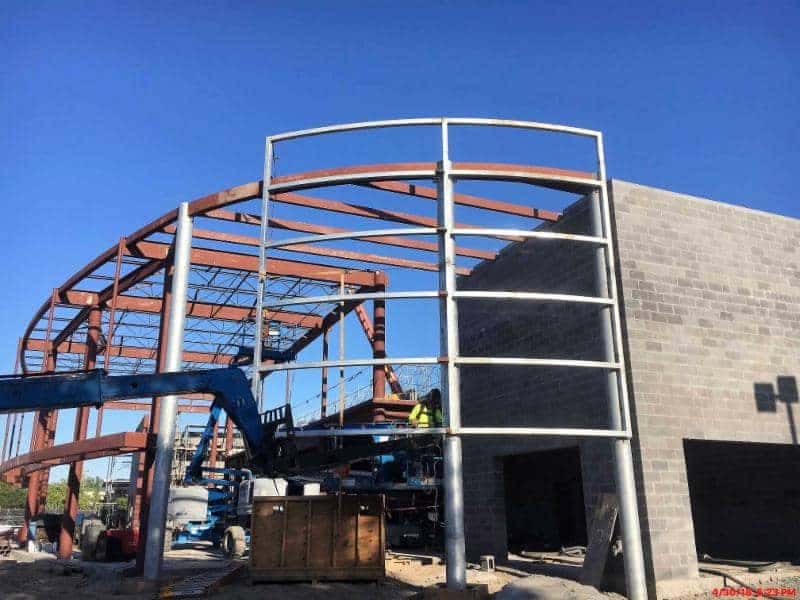 Structural steel installation continues with the front half of the building nearing completion.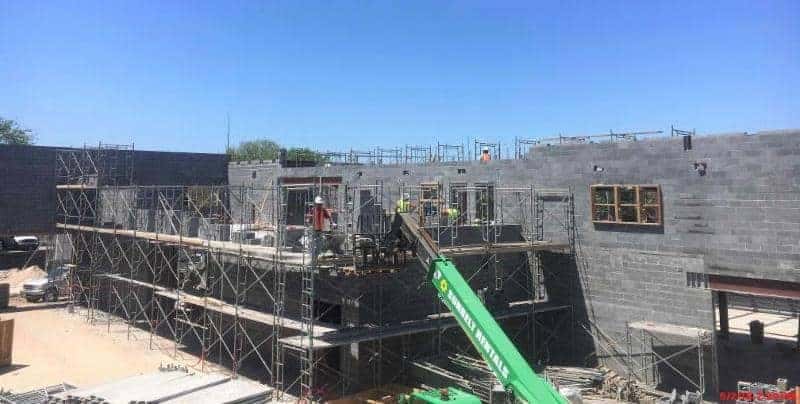 Masonry block work was completed for the service drive area and continues at the upstairs parts area and the shop.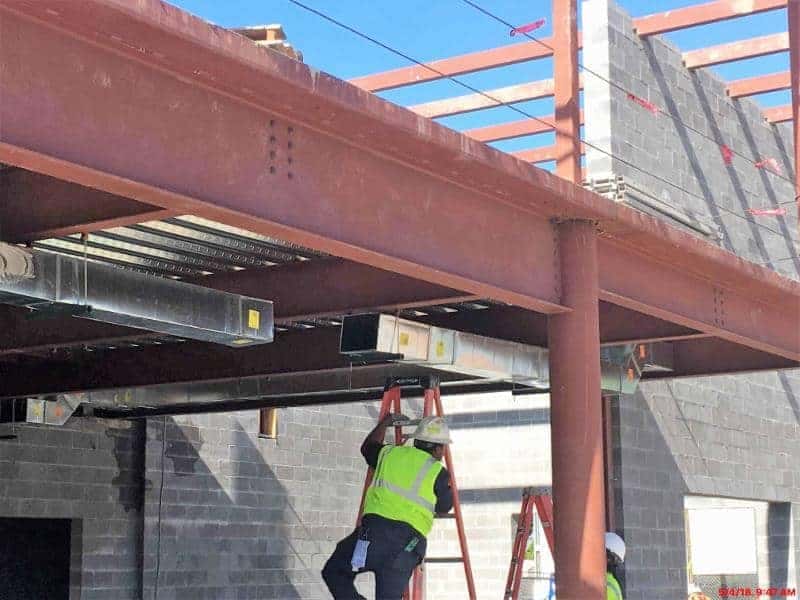 HVAC ductwork installation progressed overhead precisely following the 3D coordination model to ensure everything fits as planned.
---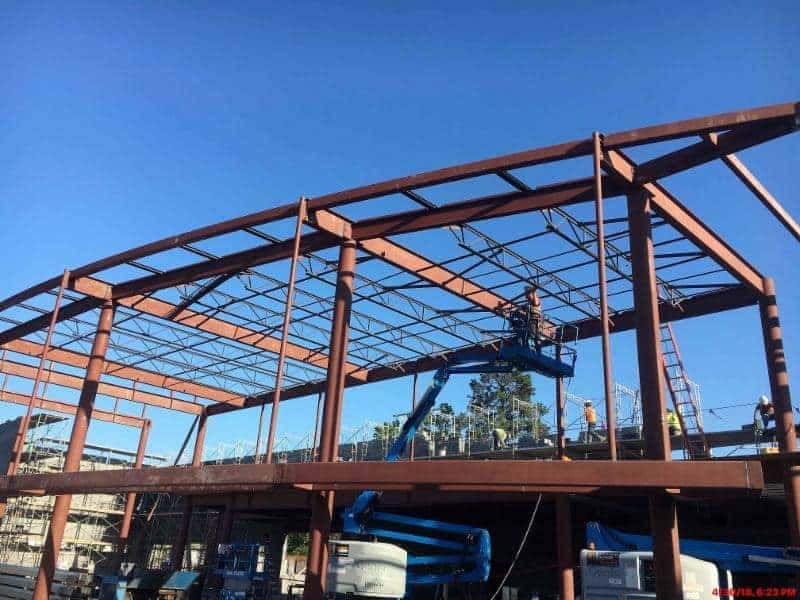 Steel is almost ready for the roof decking to be installed on the front portion of the building.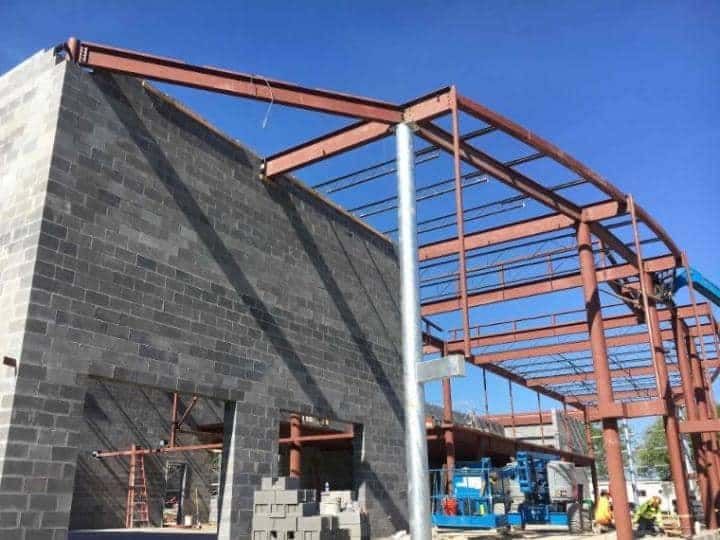 The exposed steel that will remain on the exterior of the building shell is galvanized for added protection against the elements over time.
---
Upcoming Week Look Ahead:
Masonry block walls
Structural steel erection