Construction Update 05/19/2018
The exterior framing has been installed across the front of the building while mechanical, electrical, and plumbing rough-ins continue, and block work nears completion.
---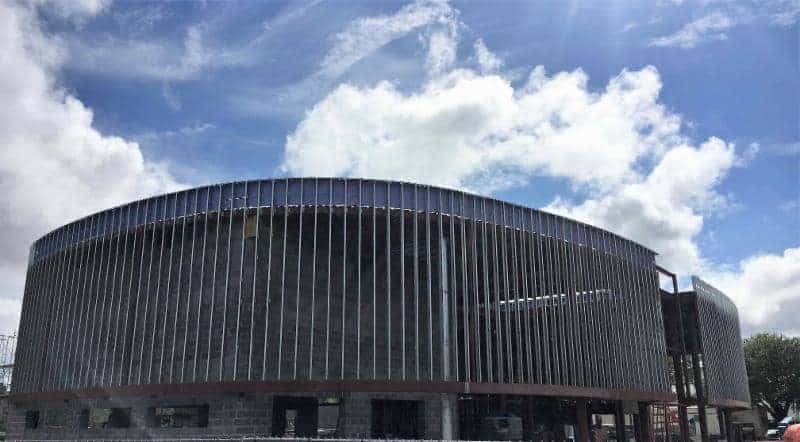 The exterior framing really showcases the unique curved facade that wraps around the entire front elevation of this building. With the framing complete for the roof parapet walls, the roof system will begin installation next week.
---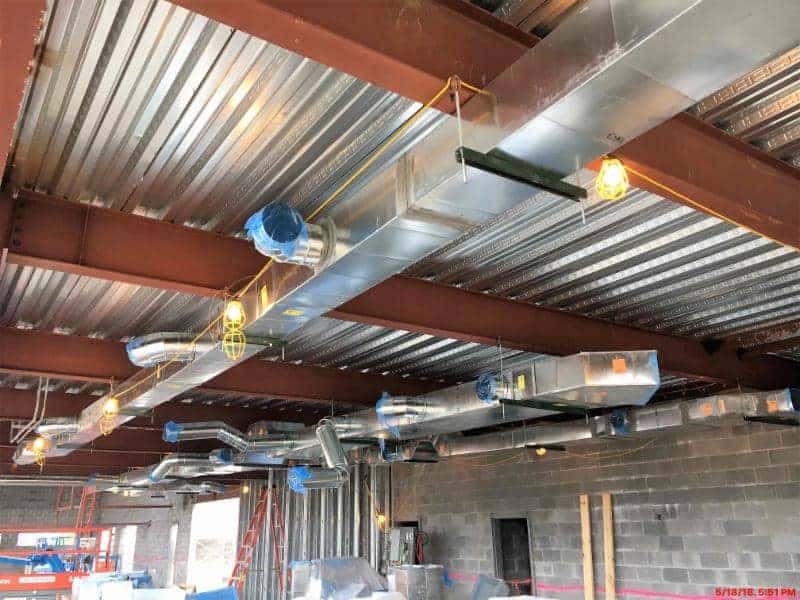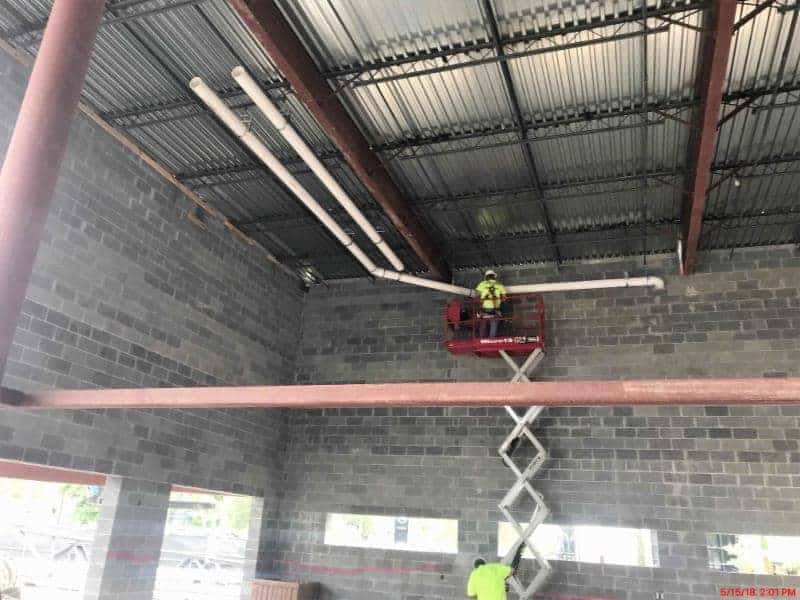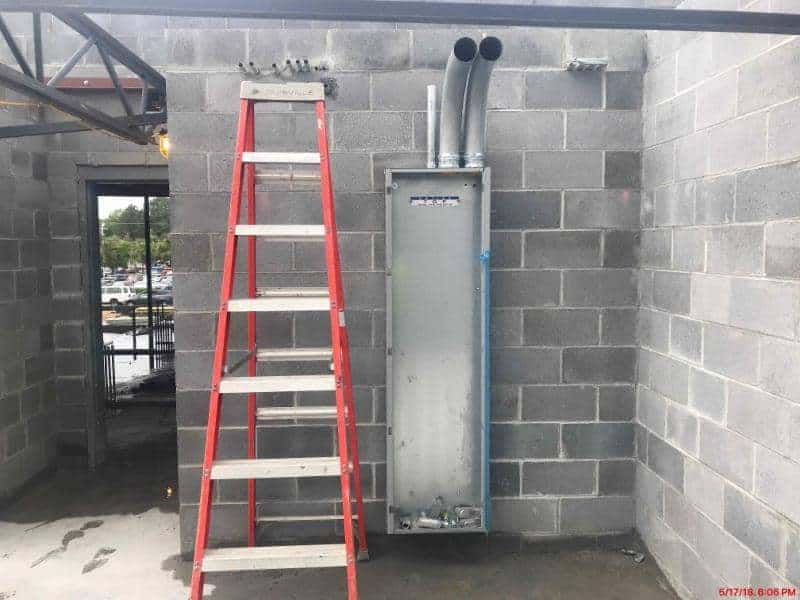 Mechanical ductwork, as well as roof drains, continue to be installed overhead, while the electrical cabinets and conduits continue to be installed.
---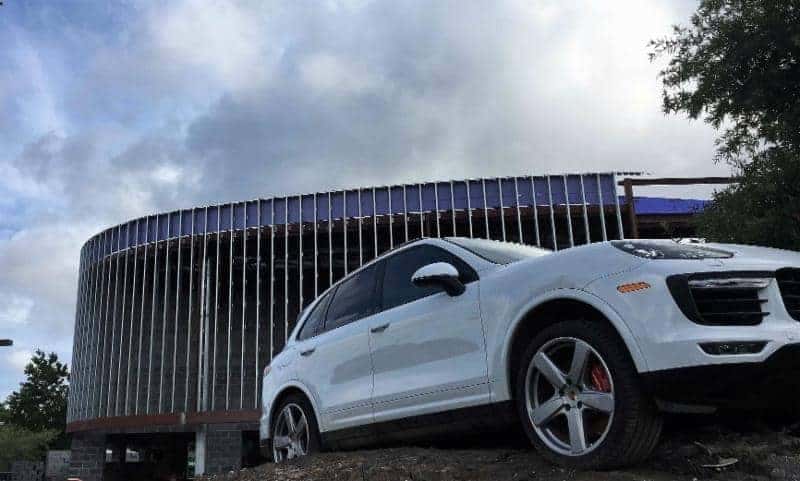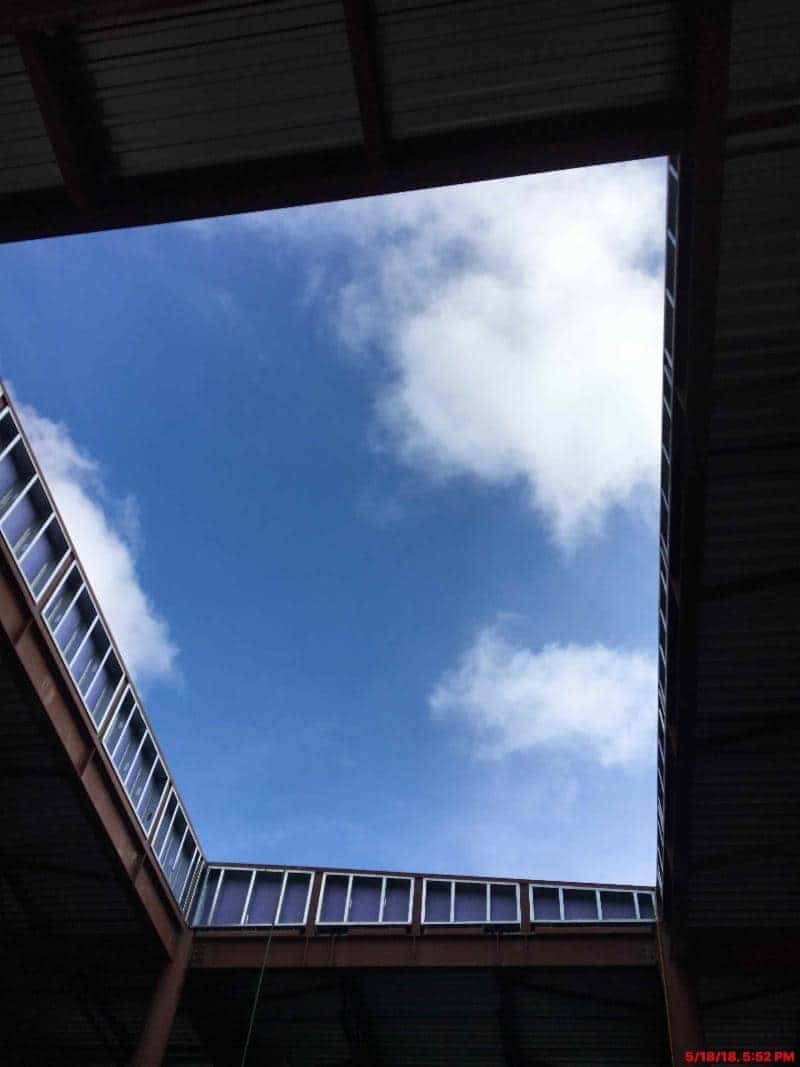 The Porsche continues to sit perched high above the construction fence for all passing by to admire, as the new dealership takes shape behind it. The massive skylight at the front entrance is certainly going to make a grand statement for all that enter the building.
---
Upcoming Week Look Ahead:
Mechanical, electrical, and plumbing rough-ins
Exterior framing
Interior framing
Roofing