Construction Update 06-09-2018
A heavy focus on "drying in" the exterior of the building with roofing, sheathing, and waterproofing activities will make way interior finishes to begin in the near future.
---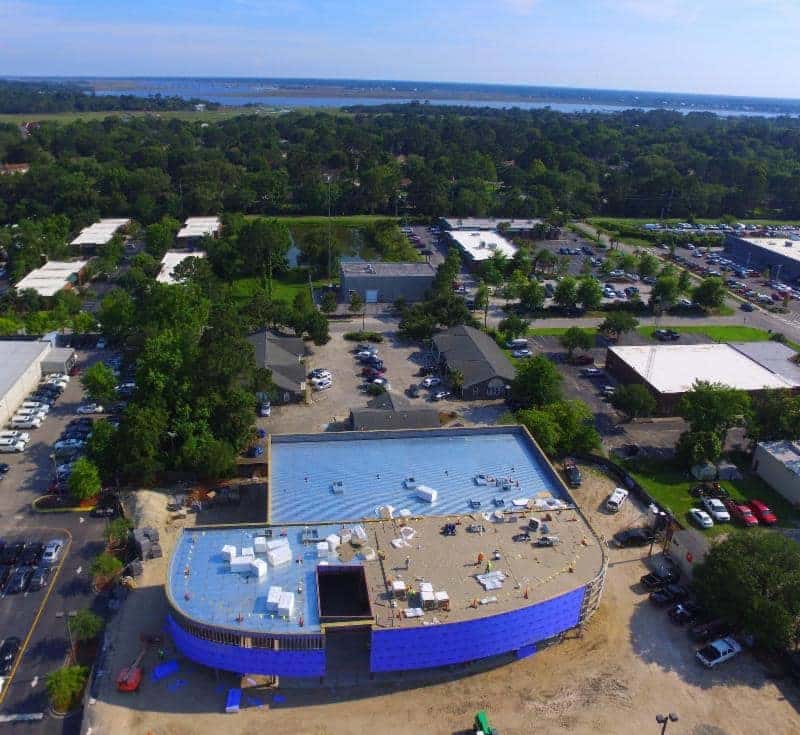 The above drone photo shows the latest progress of the building with the Stono River in the backdrop.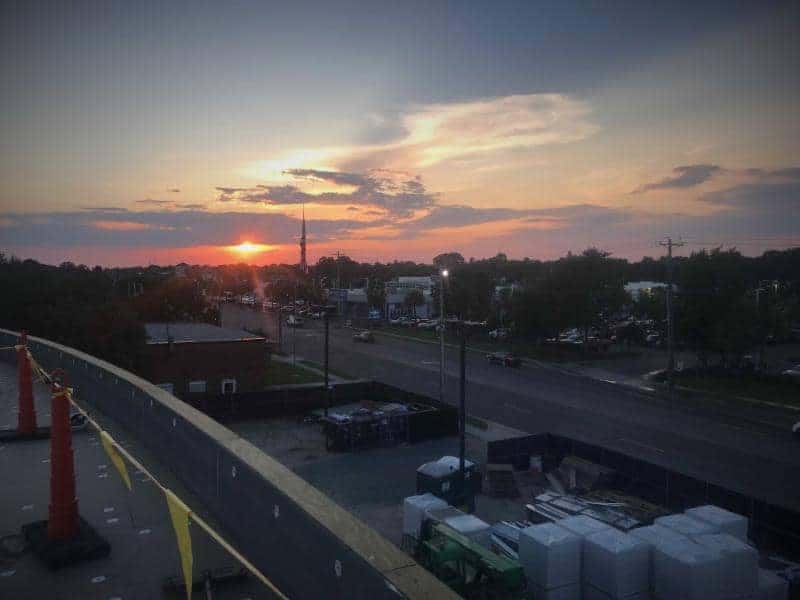 The above photo captured a Charleston sunset from the roof of the new building.
---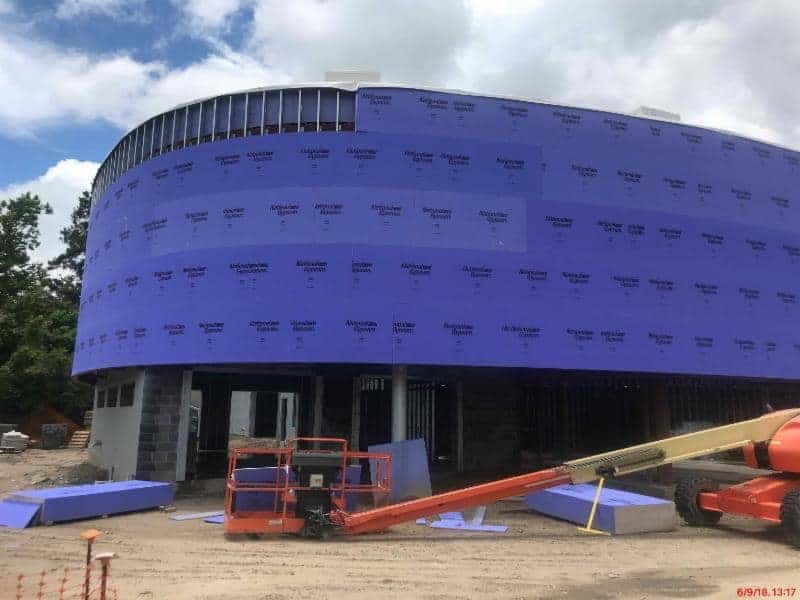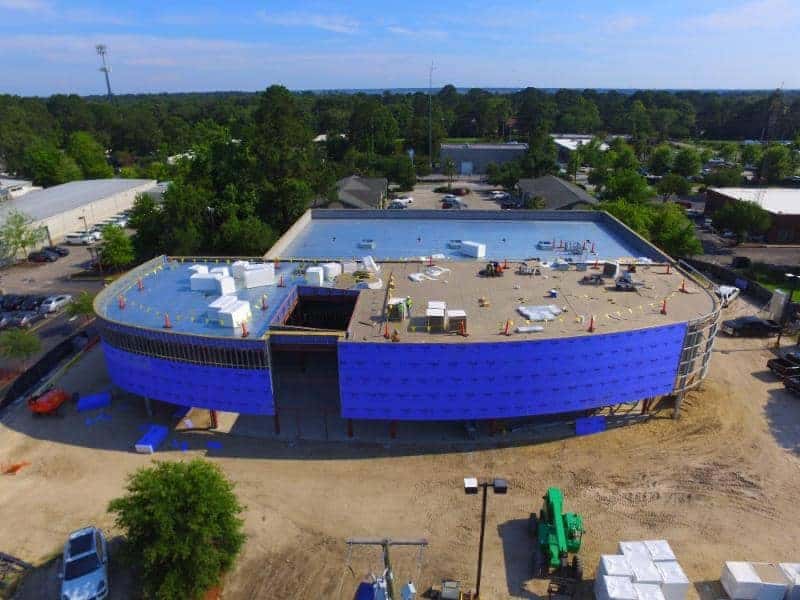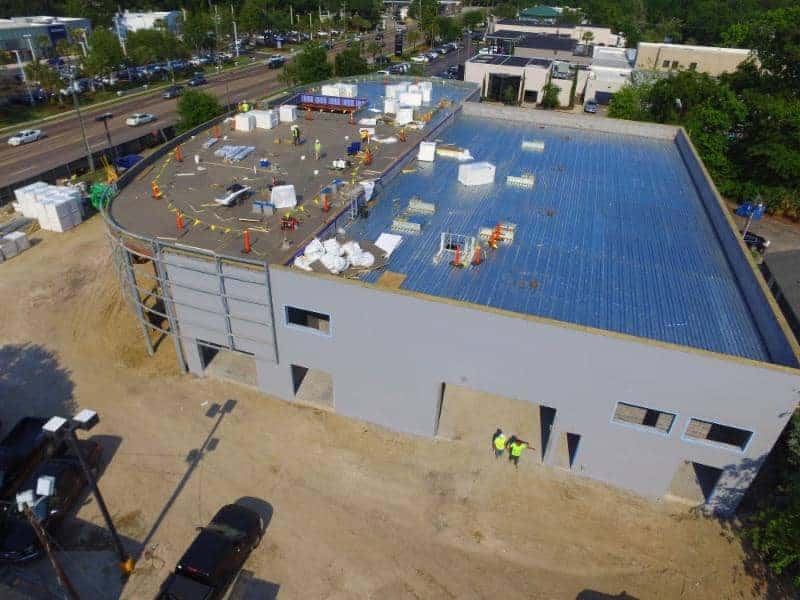 The exterior skin of the building has made significant progress over the last week. The roof installation is underway, the sheathing has been installed around the front of the building, and waterproofing has been applied on the block on the rear of the building.
---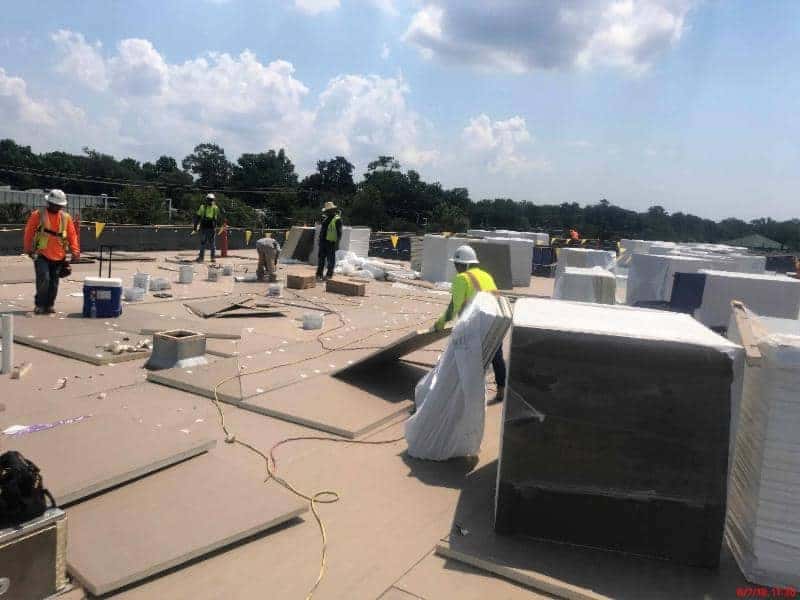 Tapered insulation and roofing membrane was installed on the showroom roof. Now the focus will shift to the shop roof.
Upcoming Week Look Ahead:
Mechanical, electrical, plumbing, and sprinkler rough-ins
Roofing Installation
Interior framing
Waterproofing