Customize Your Porsche in Our Exclusive Fitting Lounge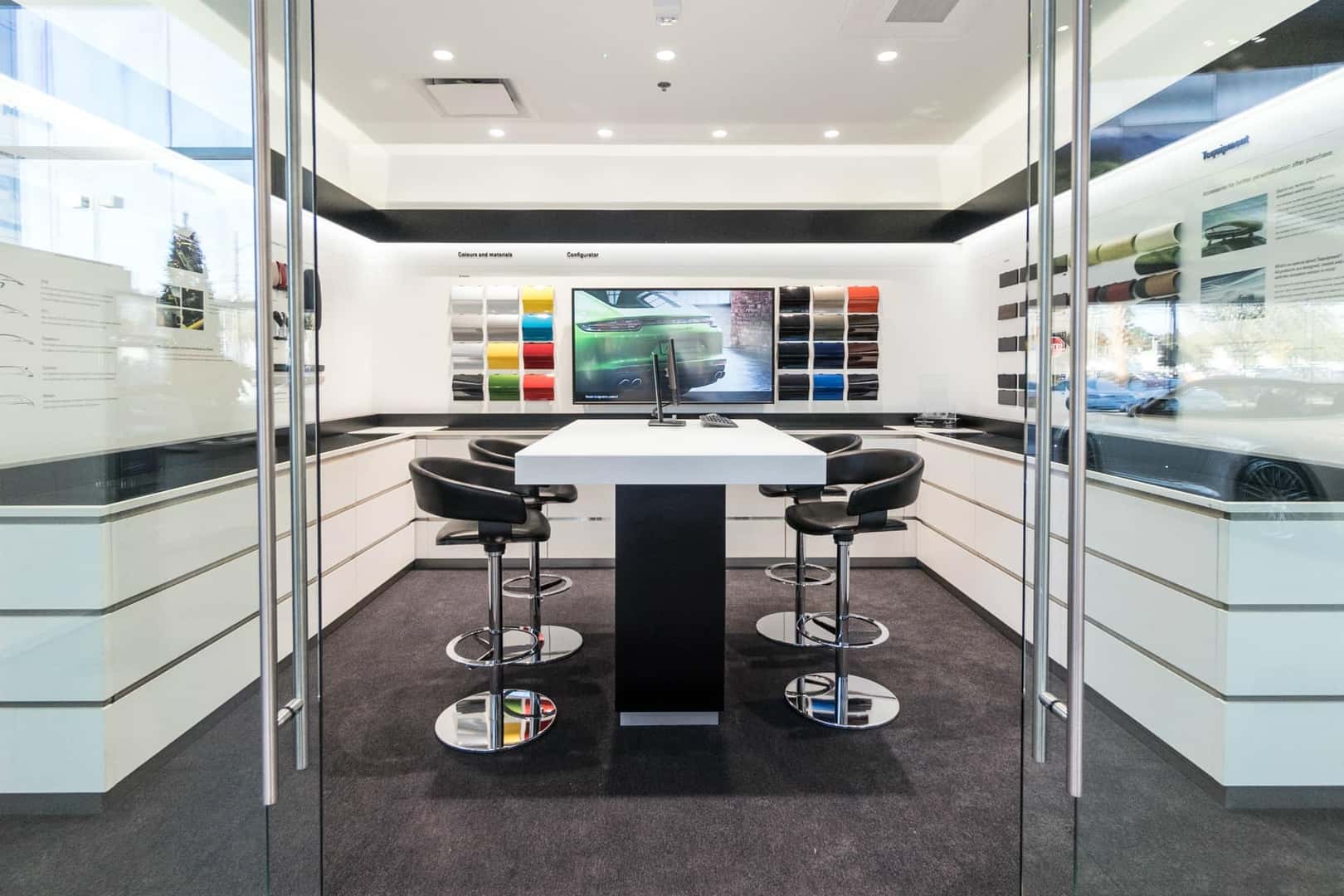 Make your Porsche your own with the full range of vehicle customization offerings at our exclusive fitting lounge.
At Porsche Charleston in Charleston, South Carolina, we know that your Porsche is not just a car — it's a reflection of yourself. To help ensure your Porsche is as one-of-a-kind as you, we offer a fitting lounge at our dealership.
Tailor Fit Your Porsche in Charleston, SC
Our dealership offers a wide variety of vehicle customization and audio-visual elements, exclusive to the Porsche brand.
As you walk through the fitting lounge, you'll be immersed in the possibilities that come with owning a Porsche. See which custom colors and finishes intrigue you, and then discuss what you're looking for with our personalization consultant. The typical turn-around time for these vehicle customizations is 90-120 days.
Ensure that your Porsche fits your style on the road. Visit Porsche Charleston's fitting lounge today.
Learn more about our Porsche dealership in Charleston, SC, and contact us for more information.