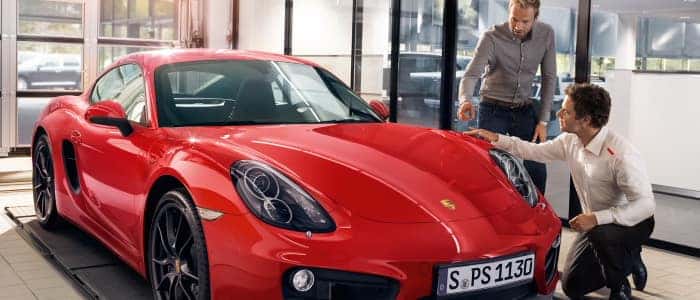 ---
Contact our Service Center:
Call us at: (843) 996-1453
Ask a question
---
Service Center Hours:
Weekdays: 7:30am – 6:00pm
Saturdays: 8:00am – 4:00pm
---
Every athlete needs care. This is also true of your Porsche, so that's what Car Cosmetic from Porsche Service offers. Both inside and out.
Do you want perfect results from competent people when your Porsche is cared for in the future? Porsche Service offers a wide range of care programs individually tailored to your vehicle. As well as intensive interior and exterior cleaning, we also provide complete paintwork and hood care treatments which were specially developed for the high quality paints and materials on our vehicles.
Let your vehicle shine with a new gloss in a very short time. We'd be pleased to arrange a suitable replacement car for you, or arrange our pick-up and delivery service.